There is still time to pre-register for Kindergarten for the 2022-23 school year. If your child turns 5 before 9/1/2022 they are eligible. Visit our website for more information. Use the link below to fill out our Pre-Registration Survey.
https://forms.gle/2e37h7yFPyS9ZVBq9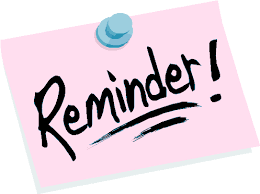 Tonight's scheduled Boys' JV & Varsity and Girls JV & Varsity will be postponed due to inclement weather. Boys games will be held tomorrow at WASHS - 6:00 pm for JV, 7:30 pm for Varsity Girls games are TBD

Congratulations to the Color Guard on their 1st place win at the Greencastle Competition held over the weekend!

Congratulations to clarinet player Michael B, who represented WASHS at the District 7 Band festival held over the weekend at Messiah College. During the festival, Michael auditioned for Regional band. We are excited to share that he qualified for Regional band, 1st part, 3rd chair. The regional band festival will be held in mid-March at Big Spring High School. (Photo Credit to Mr. Ritter, who took these pictures during rehearsal.)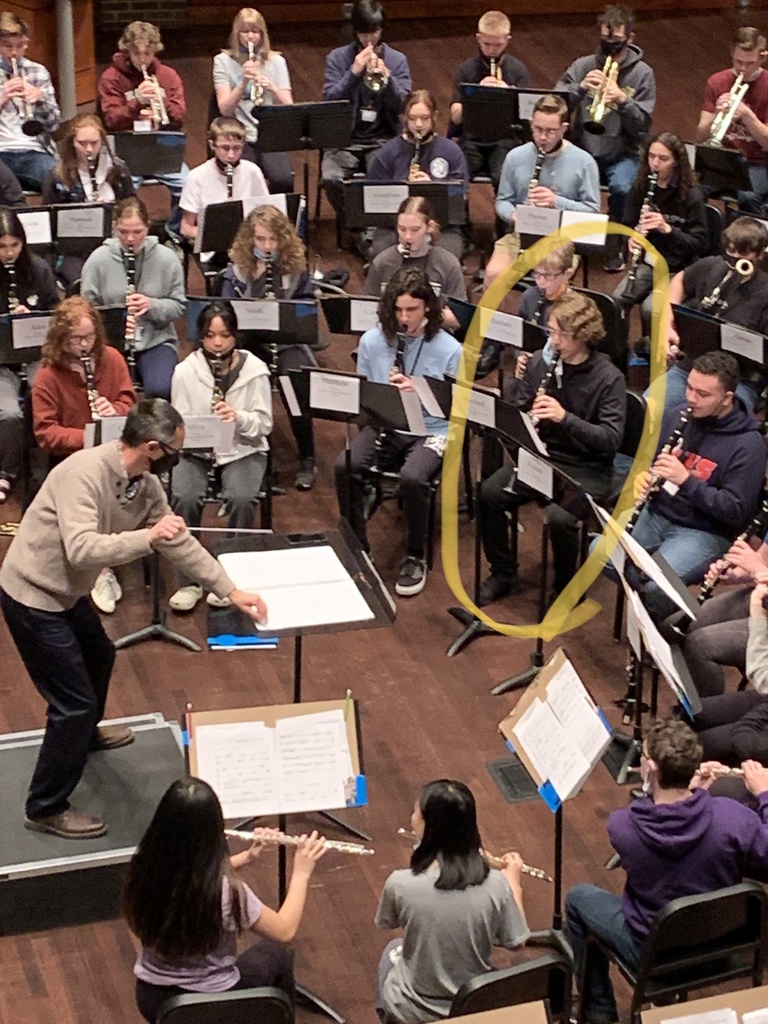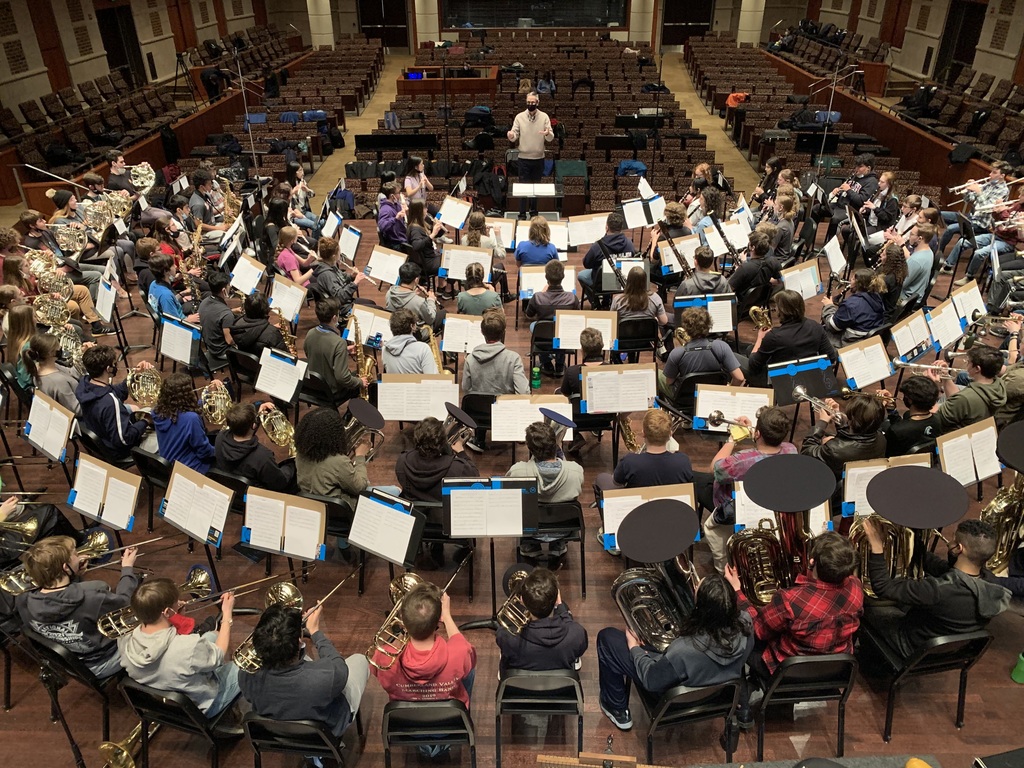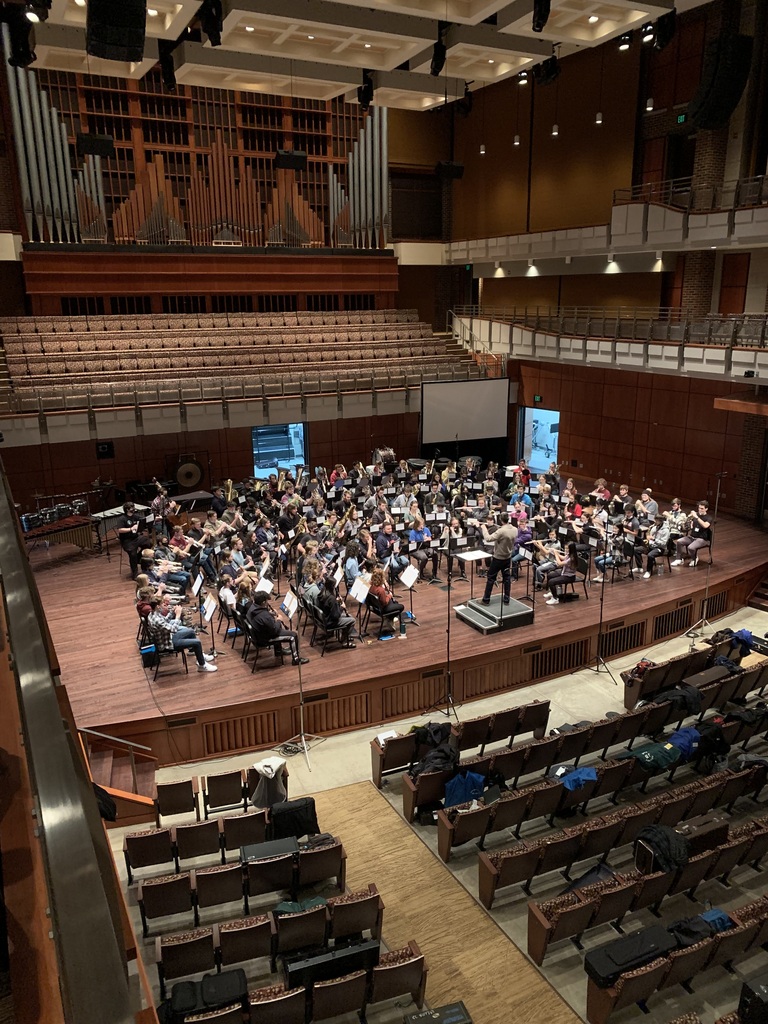 Several of our learners were recognized for their entries in the South Central Region's Scholastic Art and Writing Competition: Rachel B - Honorable Mention, Critical Essay Meghan C - Silver Key, Critical Essay Carys C - Honorable Mention, Poetry Josh S - Honorable Mention, Critical Essay Gabby S - Honorable Mention, Flash Fiction Maddison W - Silver Key, Poetry

Congratulations to our Bocce team for their away match victory today versus Mechanicsburg!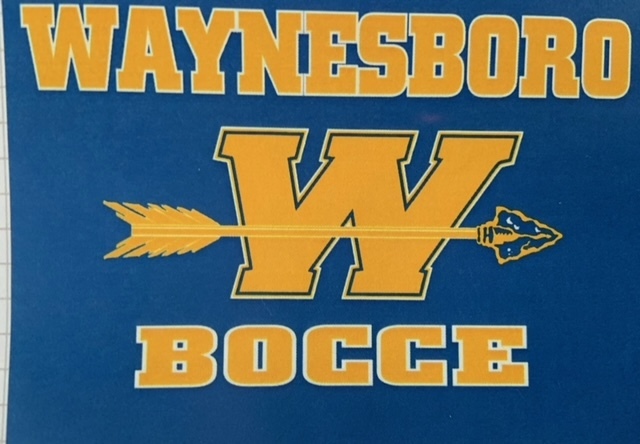 If your child is missing something, there's a good chance we have it at school! Please have your learner stop down to claim what is their's!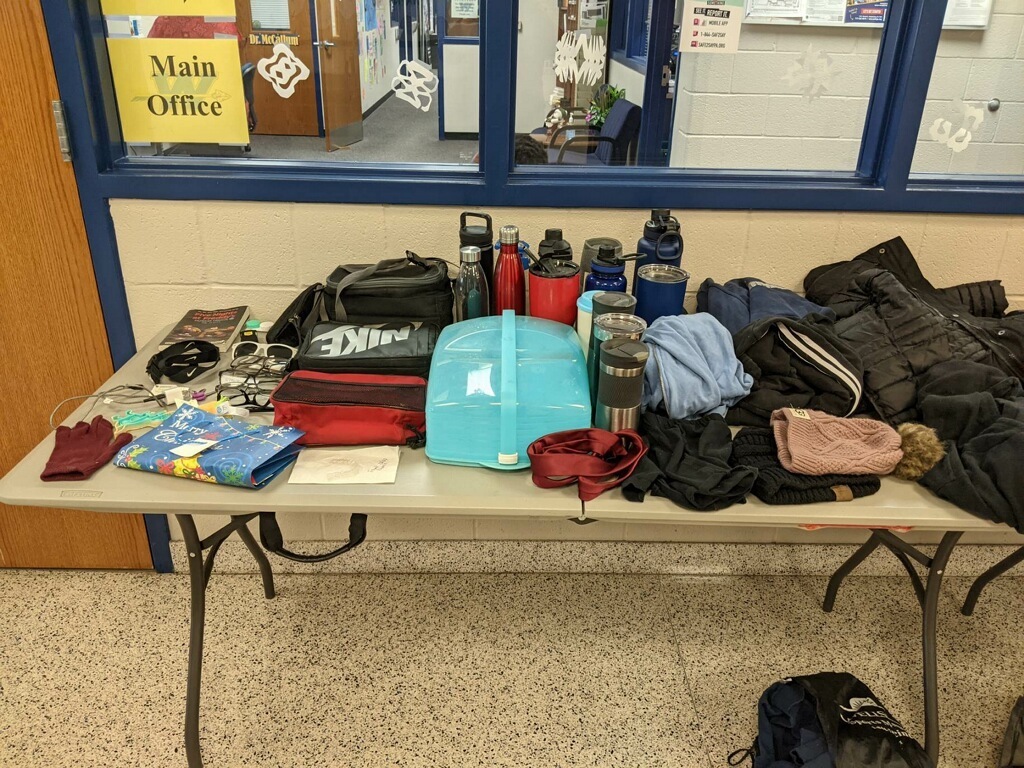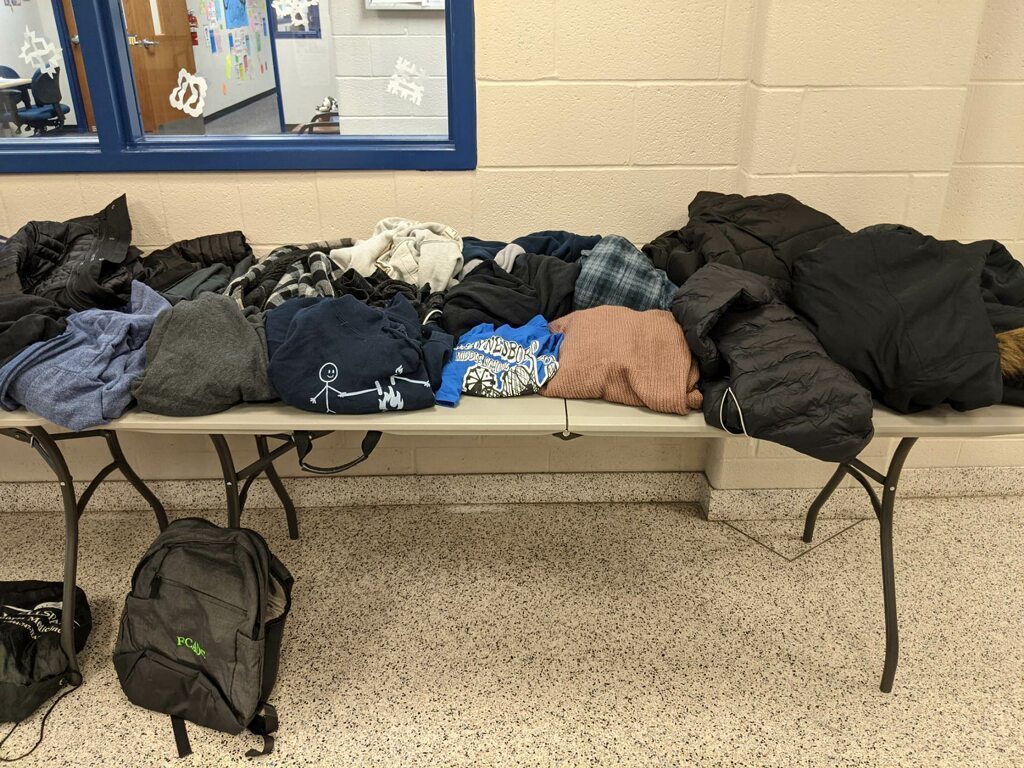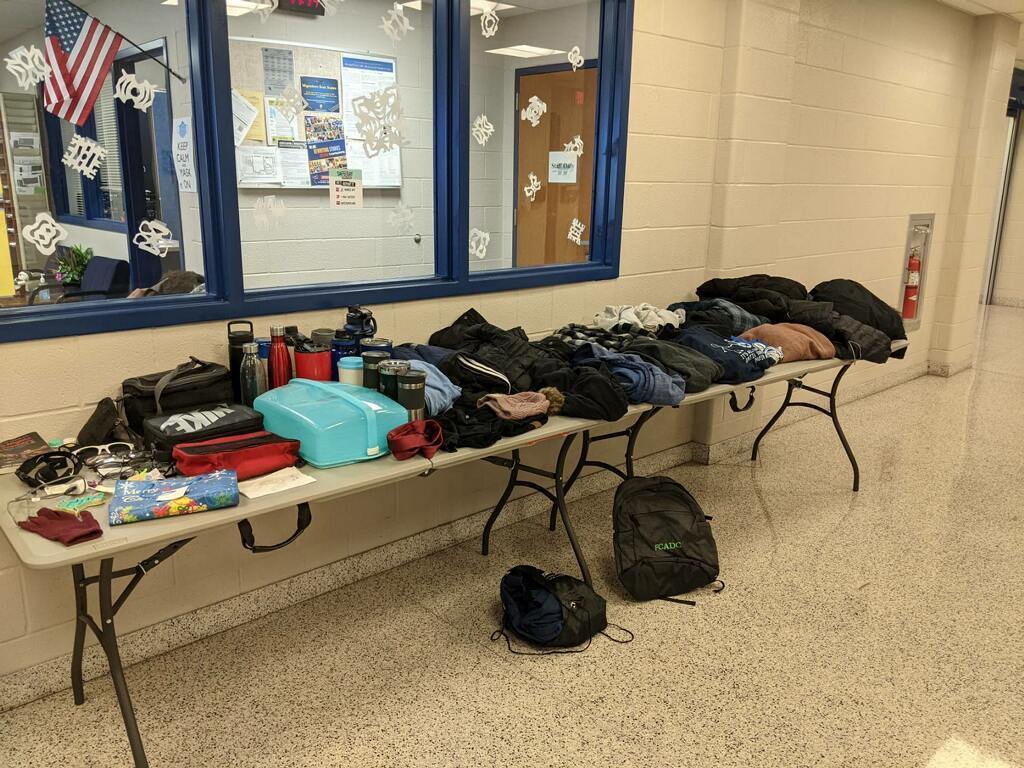 Congratulations to our Color Guard for their 2nd place finish in their first competition of the season at Central Dauphin High School!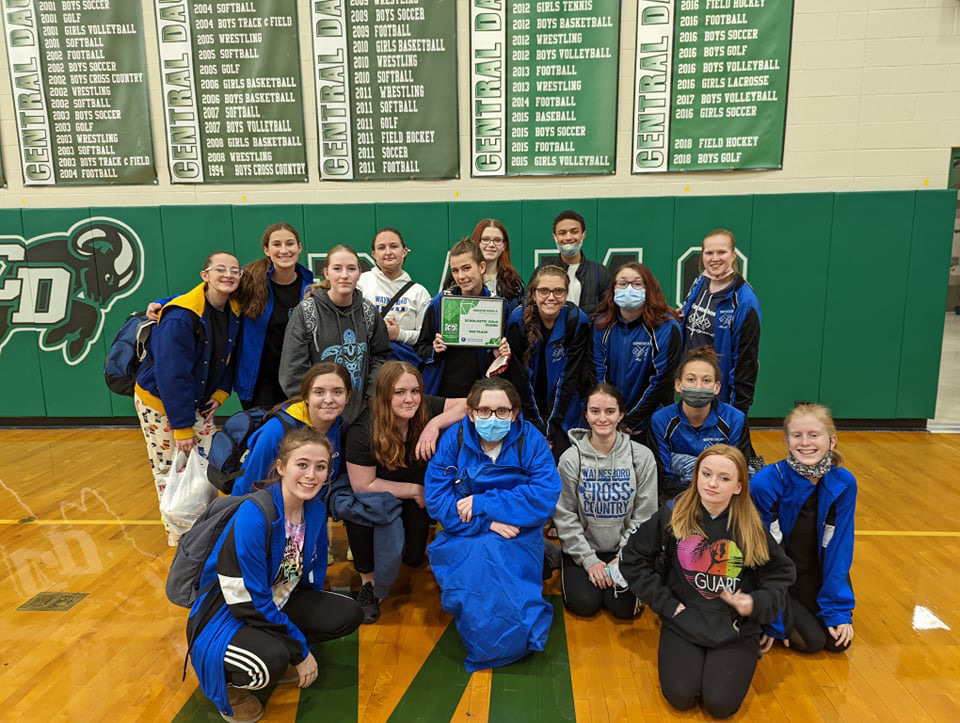 The Indians Wresting Team had their annual "Pink Out" for breast cancer awareness last Wednesday and celebrated a 45-27 win over Southwestern!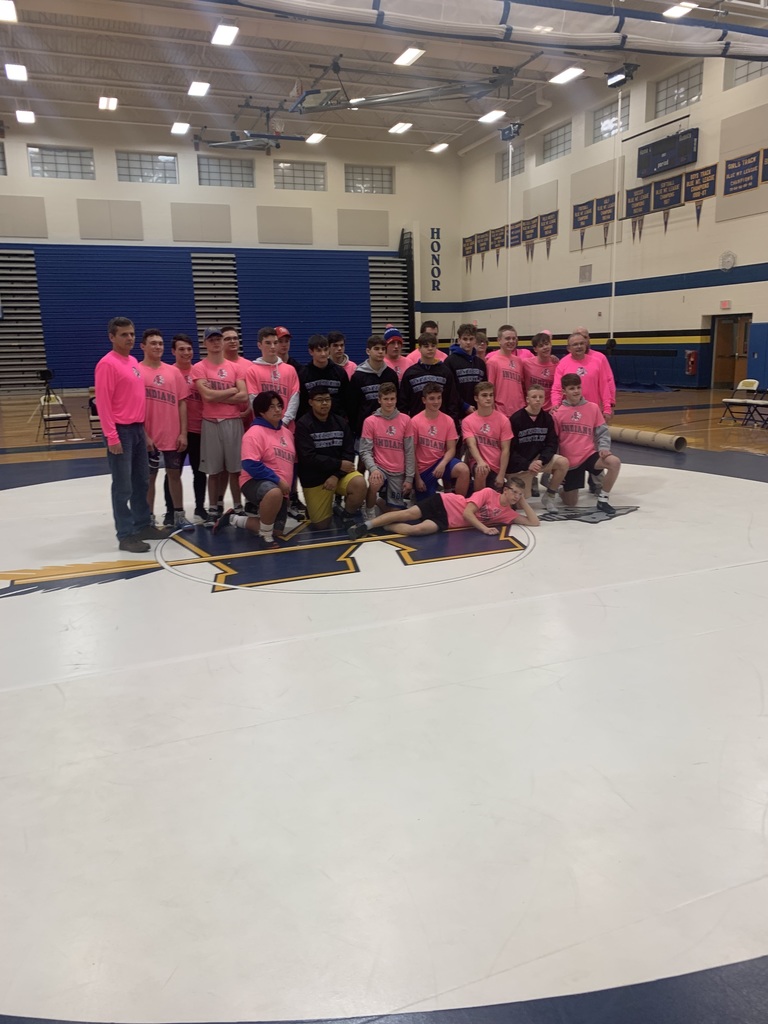 Dr. McCallum enjoyed a "building day" of visiting classrooms. Here are a few highlights of the learning experiences in which learners were engaged! 1. Learners in Mrs. Bitner's AP Bio were studying the genetics of fruit flies. 2. Mrs. Sanbower's World Cultures class was presenting events of WWII. 3. Mr. Atkinson's Trig class was using their trig skills to solve real-world calculations.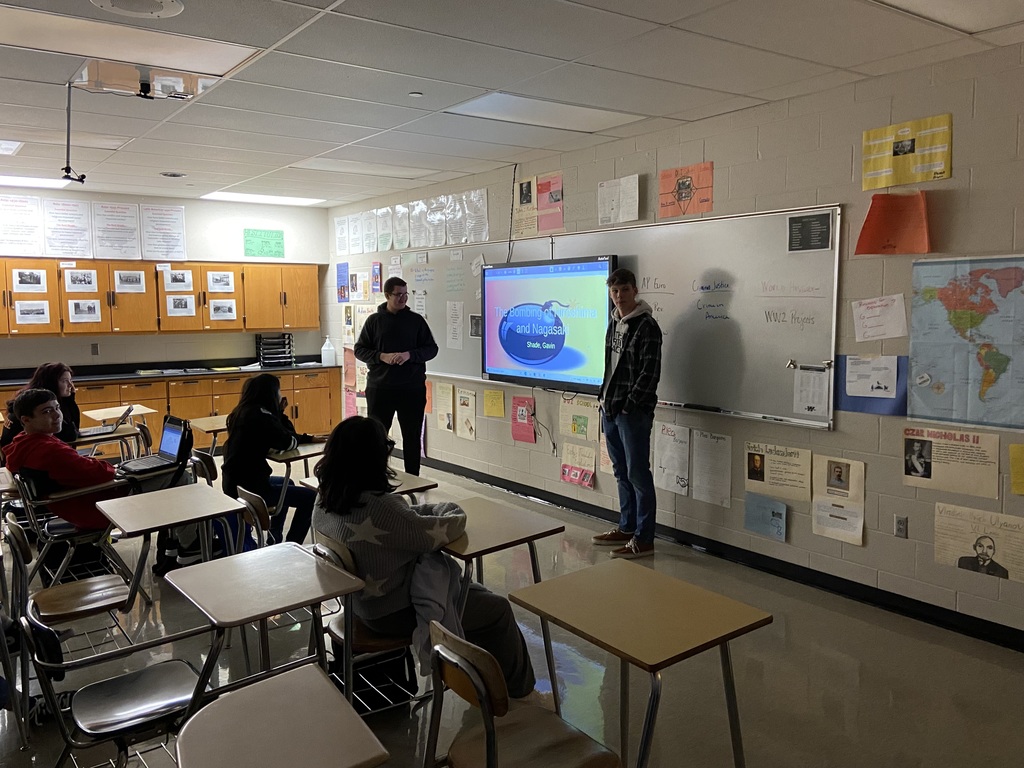 Congratulations to FBLA, Future Business Leaders of America students performing well at the regional competition and qualifying for states April 10-13 in Hershey, PA. Anjolee - 1st place, Broadcast Journalism Hannah - 3rd place, Healthcare Administration Logan - 3rd place, Personal Finance Riley, Gracie, & Alexia, 3rd place, Hospitality and event management

It was a privilege to hear the Franklin-Fulton County Band Concert, held Saturday afternoon at James Buchanan HS! Our learners rehearsed as a whole group for just one and a half days before the concert. As an added bonus, the guest conductor was Chief Robert Stike, a 1998 graduate of WASHS who went on to become a music teacher and principal in Maryland and continues to be a conductor for the US Army Band! Please join us in congratulating these musicians! Olivia & Ella (Flute), Grace (Oboe), Michael, Trina, Clara, Kayla, Ana, Anna, Chloe (Clarinet), Joaquin (Alto Sax), Grace, Sara, Rachel, Joshua, Mariah (Trumpet), Kendal (Trombone), Sam (Tuba), & Aydain (Percussion).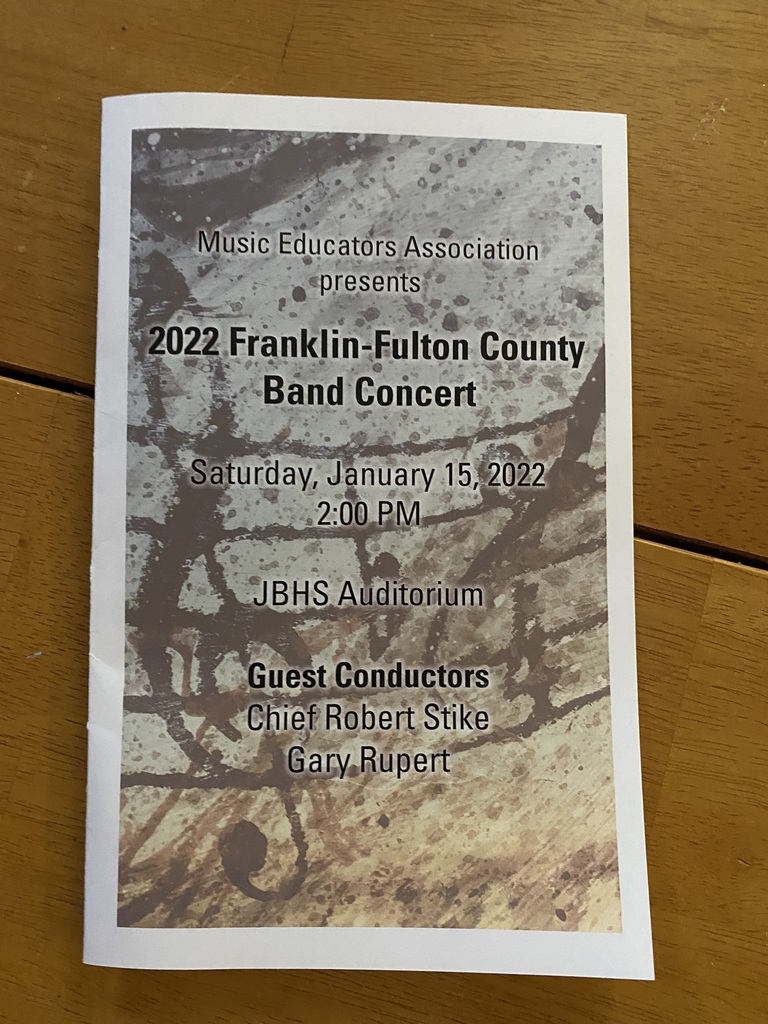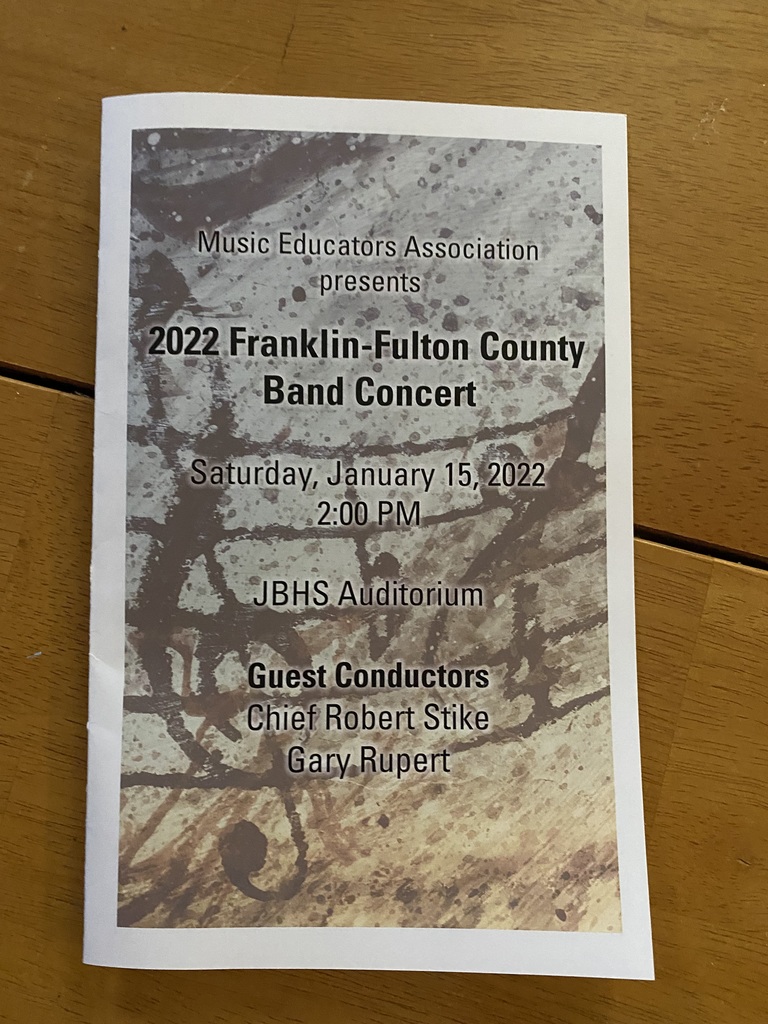 Come out and support our Bocce team tomorrow, Thursday, Jan 13 in their match against Greencastle starting at 3:30 pm! This is a free event and is our 2nd and last home meet of the season before going on the road!

The Wresting Team had a successful day at their tournament in Elizabeth town yesterday! Wins over Palmyra (45-27), Wyomissing (58-13), Muhlenburg (48-27) and a loss only to Elizabethtown (30-44).

2022 marks the official first year of the WASHS swim team! Today was their first meet and both the girls and boys team brought home wins! Girls vs. Halifax (65-28) Girls vs. East Pennsboro (54-40) Boys vs. East Pennsboro (67-27) [Halifax does not have a boys swim team]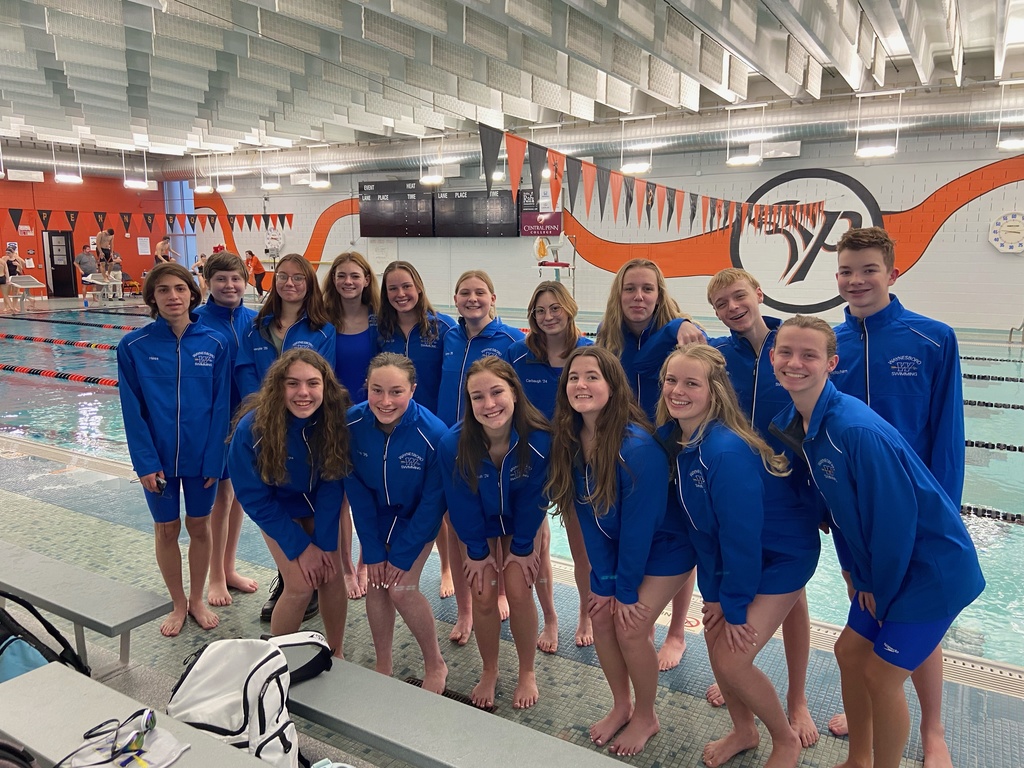 Yesterday was our inaugural Bocce match! Our Bocce team was started through a collaboration between the Special Olympics and the PIAA. Waynesboro one the first game 6-4 and the second game 6-5 in overtime!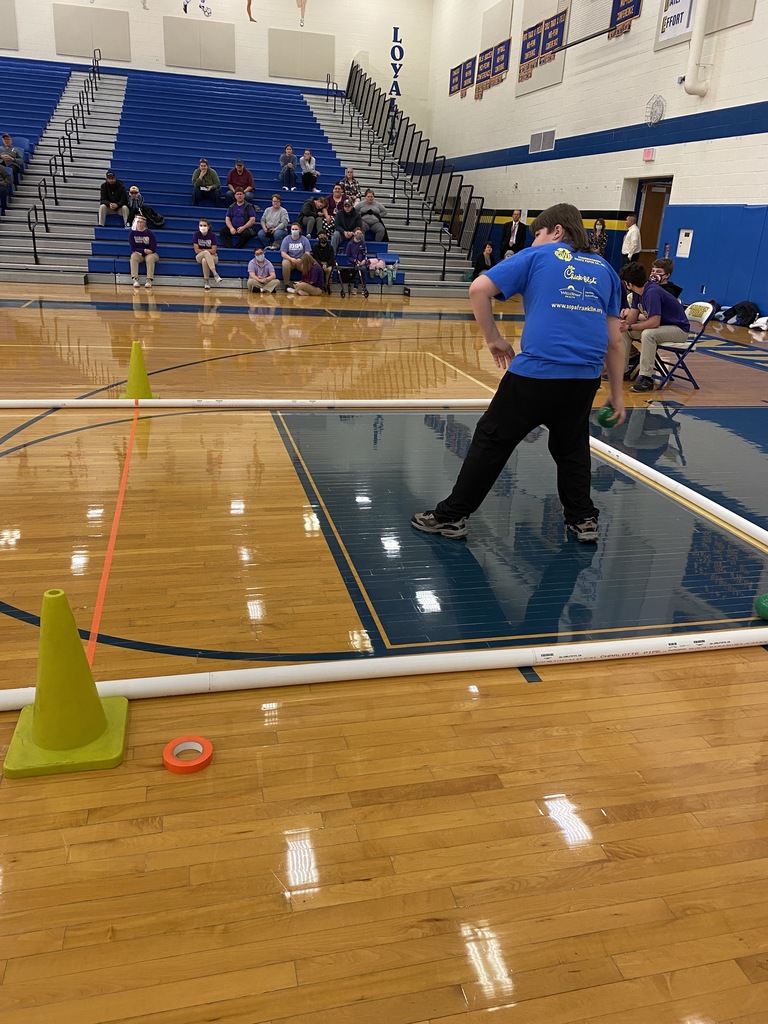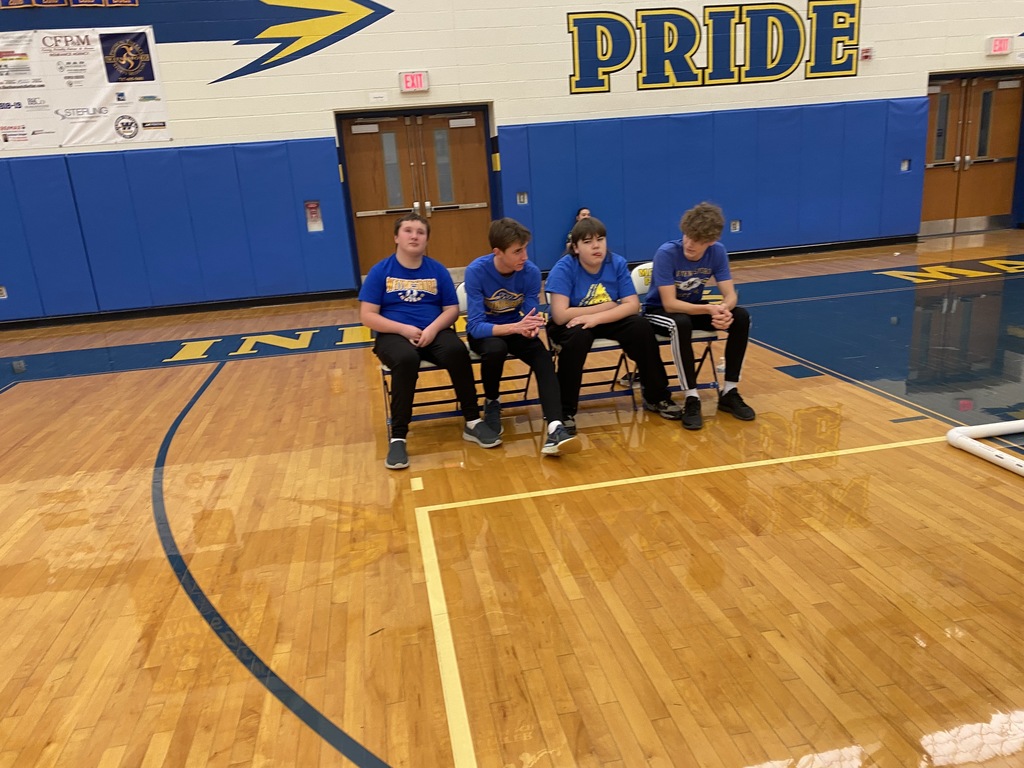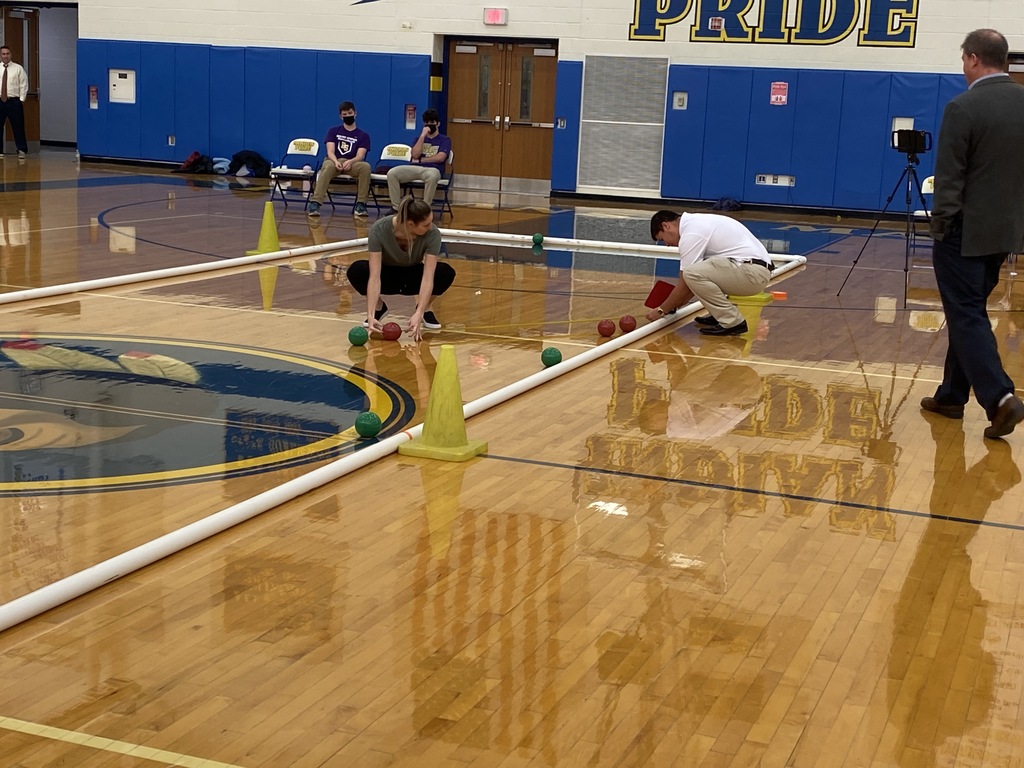 Congratulations to Jada, whose vault score during a recent gymnastics meet set a new school record!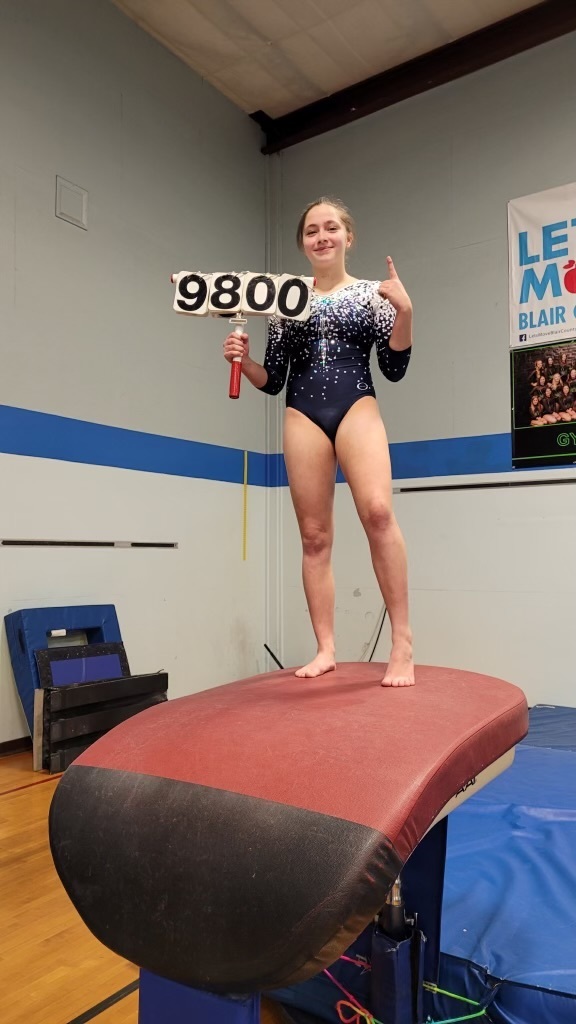 Congratulations to Kendal, Class of 2022 on creating the winning design for the Wildlife Leadership Academy's annual holiday card! You can learn more about WLA at their website -
https://wildlifeleadershipacademy.org/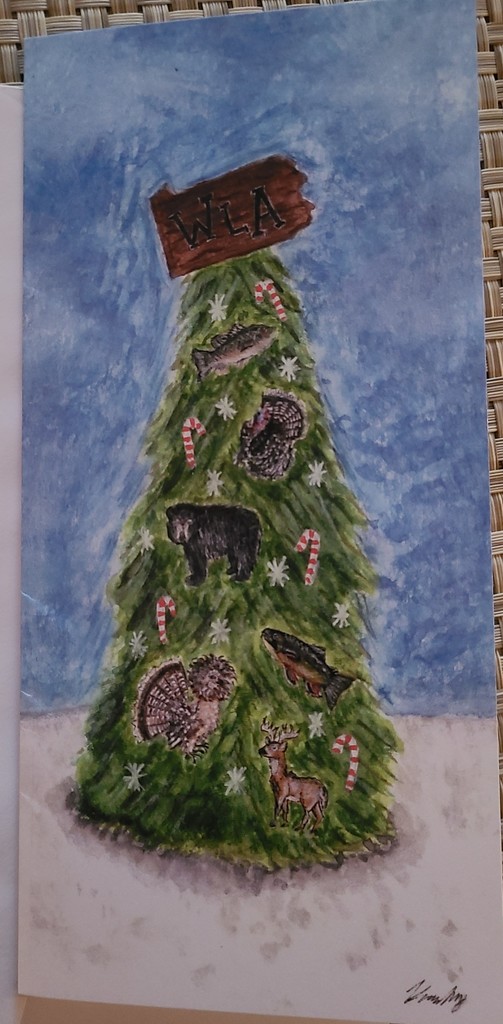 Hello WASD families. If you are having trouble logging into your Sapphire Community Web Portal or if you are having trouble viewing your learners grades/schedule/etc. it is time for you to clear your browsing data/cache on your device. Go into your Settings, select History, and select Clear Browsing Data. If you are logged into your portal while clearing your history, log out of and back in and the issue(s) should resolve. You can also use the following shortcut when using a Chromebook or Laptop; hold down Control, Shift and Delete and it will take you into your browser history as well. Sapphire recommends clearing your browser history longer than 7 days for it to be effective. If you need a Sapphire Community Web Portal or assistance with your account, please reach out to your learners school and the building secretary will be able to assist you. Thank you.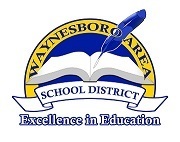 Members of the Maidens soccer team (Becca Cordell, Sevannah Perkins, and Kiaya Mouer) were selected and recently played in the Senior All-Star game to benefit the 4 Diamonds Cancer Fund. Becca scored a goal and had an assist and Sevannah had 2 assists in the game. Franklin County, PA beat Washington County Maryland 14-0 in the game which was held last week in Greencastle.