News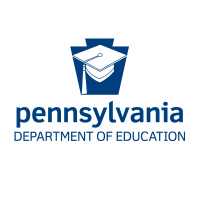 Every year, the Pennsylvania Department of Education (PDE) rates all Pennsylvania public schools based on student growth, student performance, student attendance, school...
Looking to have some fun and support our students? Consider coming to Sunshine Lanes on December 14, 2019. Please connect with Mr. Derek Null if you are interested and/or...
Our football team is partnering with Buchanan Auto to bring joy to members in our community this Christmas. Thank you for your support.
SEE ALL NEWS
LIVE FEED


Waynesboro Area Senior High School
23 days ago
Parents, please remind your children to make sure they are not riding a bike across the crosswalk and not walking across the crosswalk until they are directed by the crossing guard at the start and at the end of the school day. Thanks for your help with this!

Waynesboro Area Senior High School
27 days ago
Congratulations to the Students of the Month for October!
9: Nick & Abby
10: Logan & Emily
11: Aaron & Sydney
12: Travis & Kaleigh

Waynesboro Area Senior High School
about 1 month ago
We recently had our college application day and here are some facts from the event:
-150 seniors participated
-113 seniors worked on college applications
-53 seniors were accepted to college on-the-spot
-39 seniors met with college reps about their applications and how to improve them
-24 students worked on their resumes
-13 seniors met with recruiters from the National Guard and the Air Force
-A total of $2,735 in application fees was waived for our students!

Waynesboro Area Senior High School
about 1 month ago
Reminder: FCCTC students do have school tomorrow 10.11.19, but are off on 10.14.19. Tomorrow's transportation is WASHS to FCCTC in the morning and then back to WASHS in the afternoon.
SEE ALL POSTS