News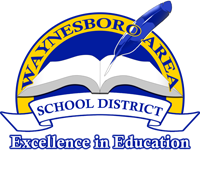 If you have a 5th grade student transitioning to WAMS, you can watch our virtual 6th grade parent orientation video.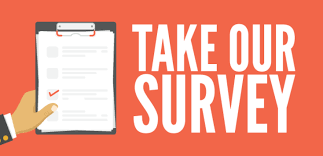 We value each one of our learners and want to prepare them for their first choices in life. WASD recognizes that every family situation is unique; therefore, we are...
Due to COVID-19 we were not able to conduct our 8th grade awards ceremony in person. In order to allow our 8th grade students to be recognized for their hard work and...
SEE ALL NEWS
LIVE FEED

WASDPA
3 months ago
Due to the official closure of Pennsylvania schools for the reminder of the school year, WASD will be reaching out to learners to pick up personal items from lockers or desks. However, we are honoring the stay at home orders until April 30th. WASD learners and families will be notified of pick up options in May.

WASDPA
4 months ago
In light of schools being closed through Monday, April 13 and re-opening Tuesday, April 14, 2020, enrichment materials will be available on the district website and building websites on Monday, March 30. Learners are encouraged to complete the tasks for their grade level and you may email your child's teacher with questions.
If your child does not have access to technology, hard copy enrichment materials will be made available. If you are in need of a packet because your child cannot access technology at home, please call your school's main office and leave a message with your first and last name, your child/ren's first and last name(s) and grade level(s), and a daytime phone number. You will be notified about pick up time and location.
Fairview - 717-762-1191 x1400
Hooverville - 717-762-1191 x1500
Mowrey - 717-762-1191 x1600
Summitview - 717-762-1191 x1800
Please note, these materials are only for those families who are unable to access the digital resources.
Stay healthy, and stay Boro Strong!

WASDPA
4 months ago
The Waynesboro Area Middle School and Waynesboro Area Senior High School Science Olympiad teams recently competed at the Regional Science Olympiad Competition at Millersville University. This is a nationally held STEM competition where topics range from in depth studies of anatomy, infectious diseases, and ornithology, to engineering projects such as boomilevers, cars, and Rube Goldberg devices. The contests also include team labs, such as experimental design, water quality, and food science, and events that combine both knowledge and application of skills. The Waynesboro Area Middle School was very successful and qualified for the state level competition to be held at Juniata College on April 25, 2020. They will be one of only 36 teams to compete at that event. The top performing teams advance to the National Competition to be held this summer. The Waynesboro Area Middle School finished sixth out of nineteen teams and medaled in seven out of 23 events.

WASDPA
5 months ago
​Join 34 middle schoolers as they travel to Meteorite Inn for a UFO Convention. Who knows what's real or fake as conventioneers show up for a tour of Area 502 and the fun continues!
​Shows will be Friday, February 28th at 7:00 PM and Saturday, February 29th at 11:00 AM.
Cost of admission is $5.00 for adults and $3.00 for students. (Pay at the door)

Jamie Zimmerman
6 months ago
It's cold and flu season! Don't forget to send an excuse in with your child after they've been absent. Excuses are due within 3 days of your child returning to school. Check attendance on the portal. Any questions regarding attendance can be directed to 717-762-1191 x 1305.
SEE ALL POSTS