News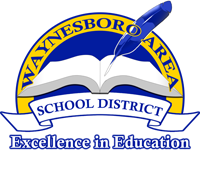 The Waynesboro Area School District will be providing continuing education via remote learning for learners in K-12 from Tuesday, April 14th - until our return to school....
Dear WASD Families and Staff, As you may know, Governor Wolf has closed schools indefinitely. Therefore, it is important we continue to provide you with at least a...
SEE ALL NEWS
LIVE FEED

WASDPA
15 days ago
In light of schools being closed through Monday, April 13 and re-opening Tuesday, April 14, 2020, enrichment materials will be available on the district website and building websites on Monday, March 30. Learners are encouraged to complete the tasks for their grade level and you may email your child's teacher with questions.
If your child does not have access to technology, hard copy enrichment materials will be made available. If you are in need of a packet because your child cannot access technology at home, please call your school's main office and leave a message with your first and last name, your child/ren's first and last name(s) and grade level(s), and a daytime phone number. You will be notified about pick up time and location.
Fairview - 717-762-1191 x1400
Hooverville - 717-762-1191 x1500
Mowrey - 717-762-1191 x1600
Summitview - 717-762-1191 x1800
Please note, these materials are only for those families who are unable to access the digital resources.
Stay healthy, and stay Boro Strong!
Megan Mcguire
21 days ago
Authors are grabbing their favorite books and phone to record themselves reading thanks to a new online series organized by Romper. Search the hashtag #OperationStoryTime on Facebook, Instagram, and YouTube to find a beloved author or discover a new one reading one of their stories!
Megan Mcguire
21 days ago
Peter Reynolds (Ish, The Dot, etc.) is doing live read alouds on his facebook page regularly and posting the recordings after the fact. Tune in and check out his books! https://www.facebook.com/PeterHamiltonReynolds/
Megan Mcguire
22 days ago
Get your learners to explore the world outside your house. Each day The Cincinnati Zoo & Botanical Garden will conduct a live stream of animals and exhibits starting Monday, March 16, every weekday at 3 p.m. The Facebook Lives will highlight one of their animals and include an activity you can do from home.
SEE ALL POSTS