Congratulations to the WASHS Golf Team and Coach Henderson for clinching the Mid-Penn Colonial Division Championship (for the 4th year in a row!) Photo Credit - Pictures Plus



Congratulations to the boys and girls cross country teams on their win over Big Spring in their only home race of the season!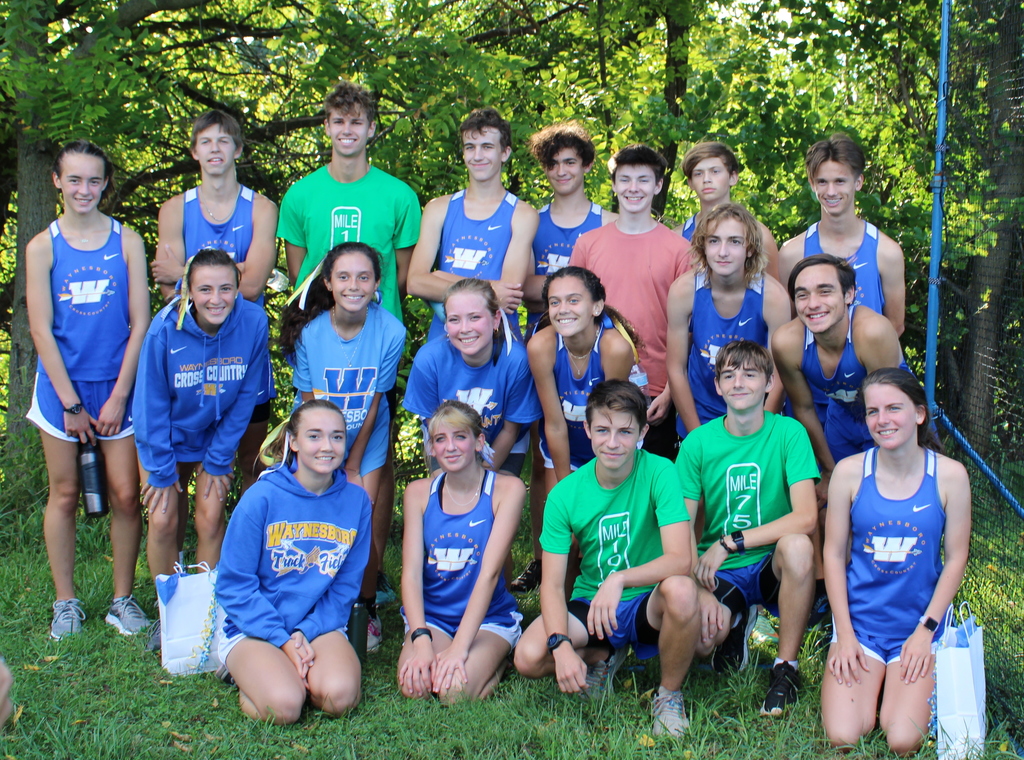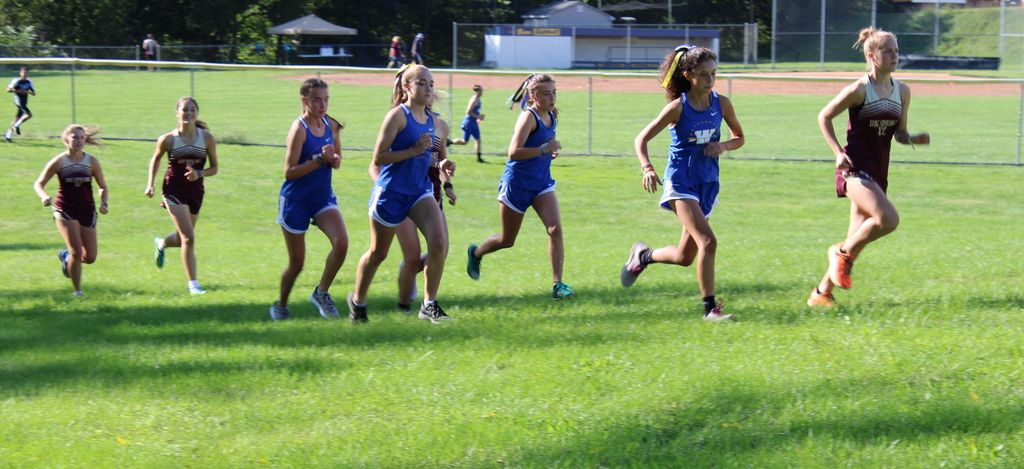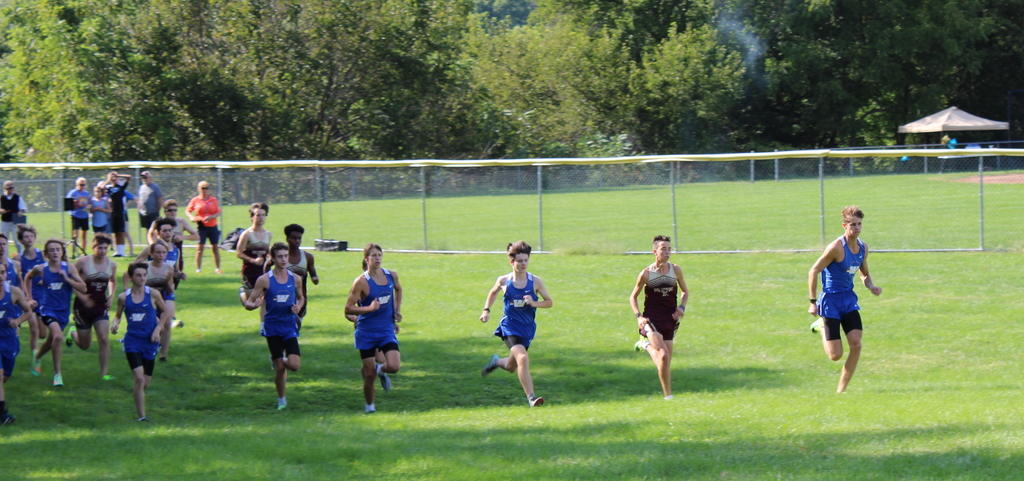 Due to possible lack of quorum, the board meeting scheduled for Tuesday, September 13, 2022 has been moved from in-person to virtual. Public comments can be made online via the form on the district website.

Congratulations to Riley, Evan, Madison, and Megan - all members of the Class of 2023 who received the National Rural and Small Town Award from College Board! All four earned a 3.5 GPA and earned a PSTA score in the top 10% of those who took the test nationwide!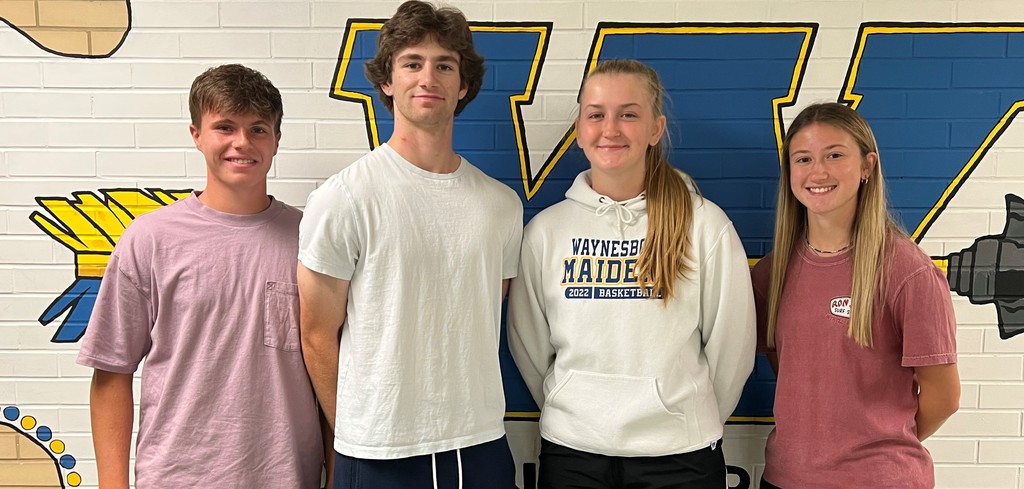 Mr. Herb's CareerTech biology class simulated the work of an apple company during their lab last week. Learners practiced their scientific method skills by testing different substances (vegetable oil, vinegar, water, lemon juice, and different processes) to see which would keep apples from browning.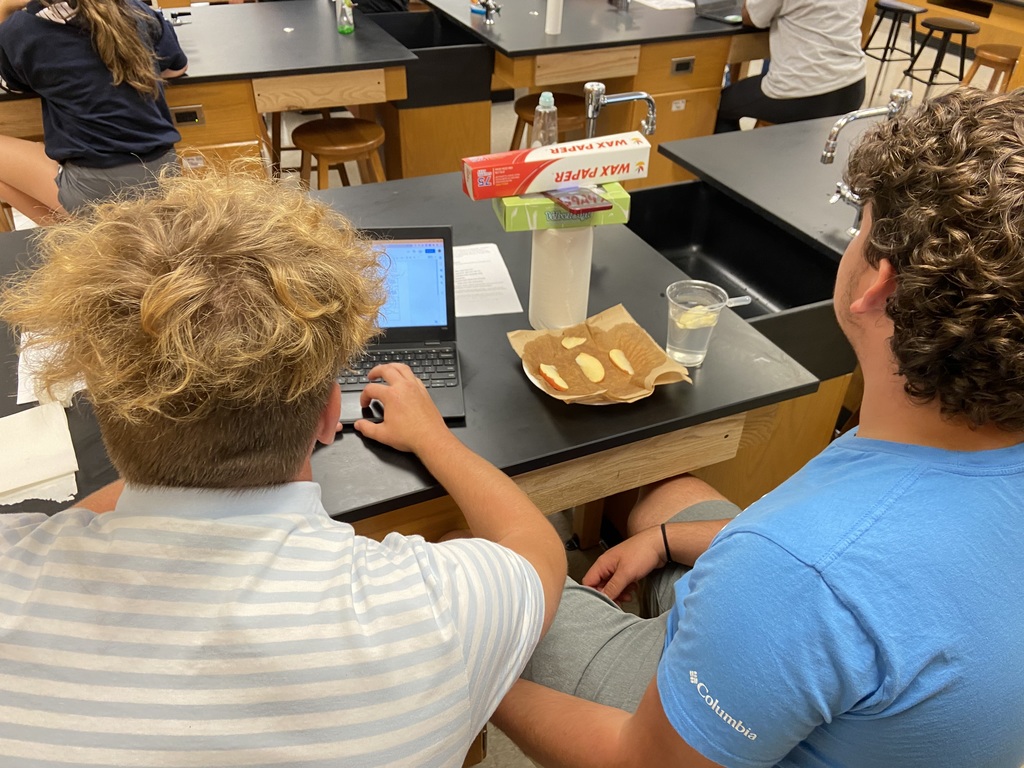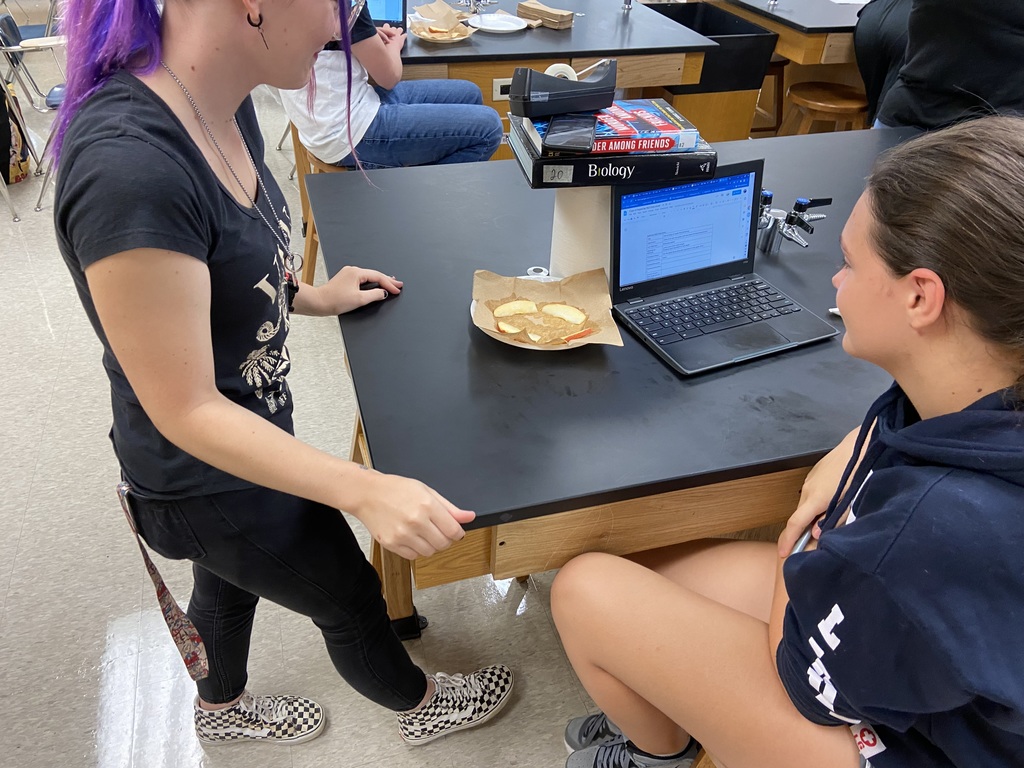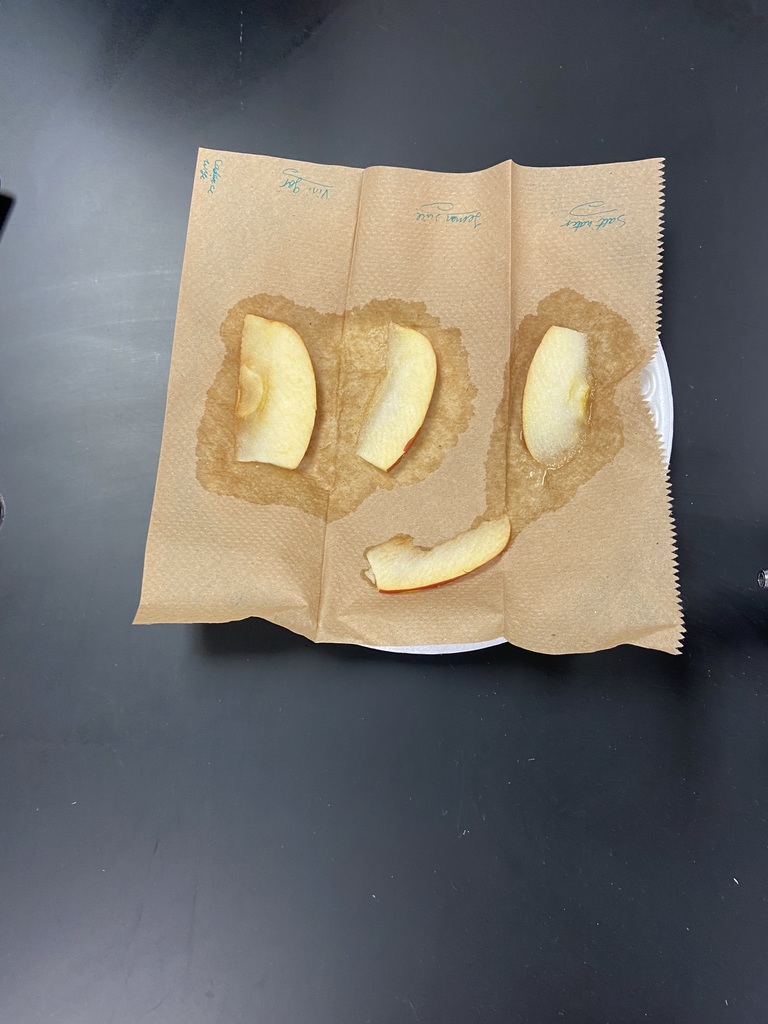 Learners in Mrs. Kelley's honors biology classes completed a bubble lab using different types of solutions. This lab reinforced their skills using the scientific method!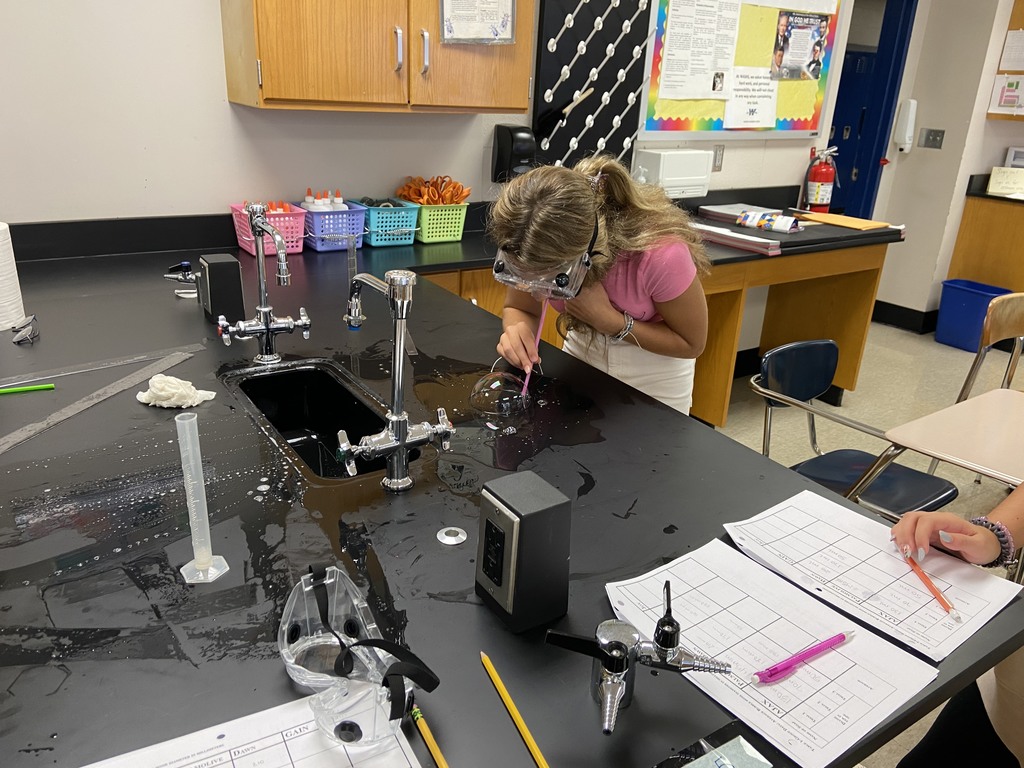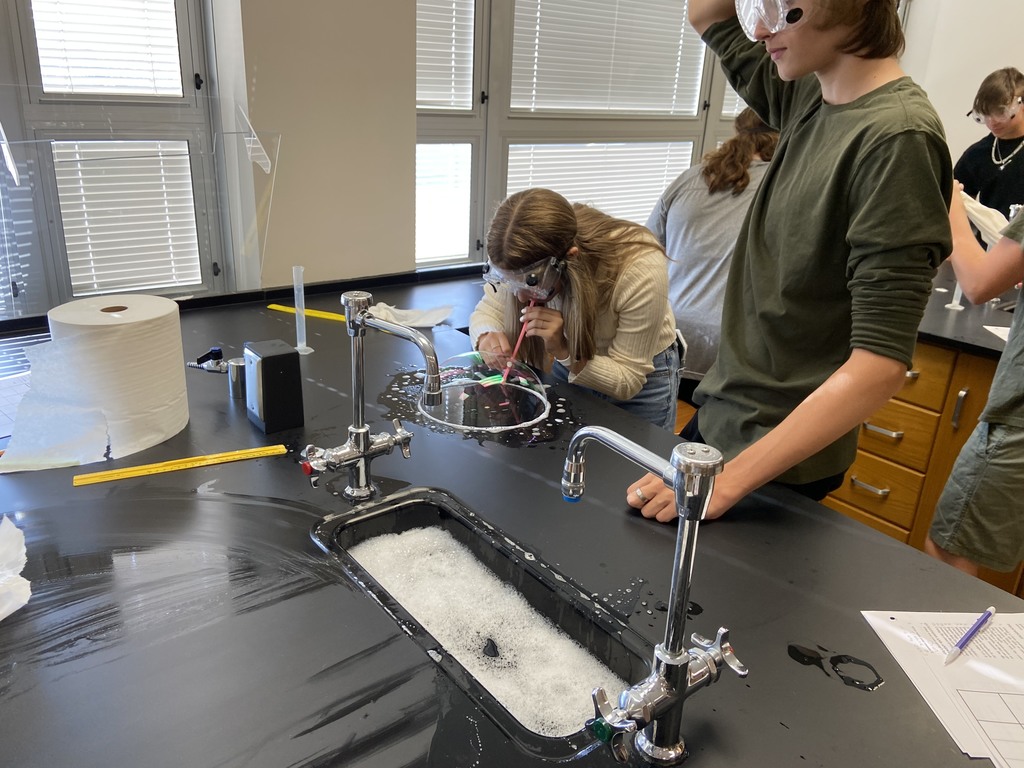 WASHS yearbook sales are now underway!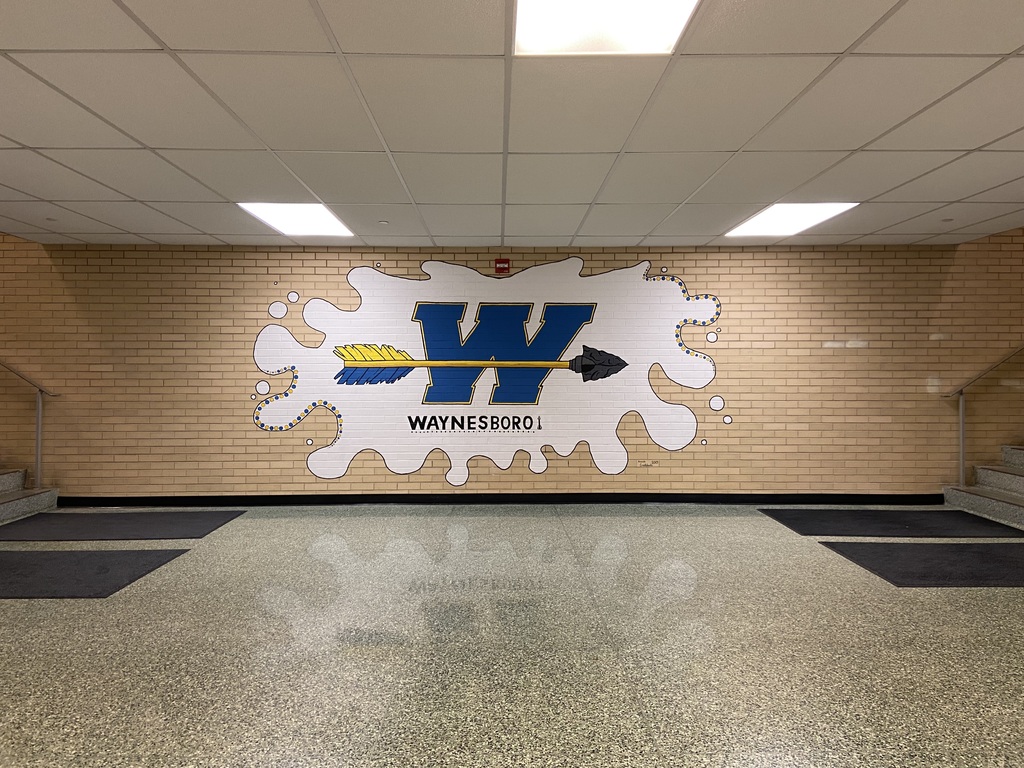 That's a wrap on opening day!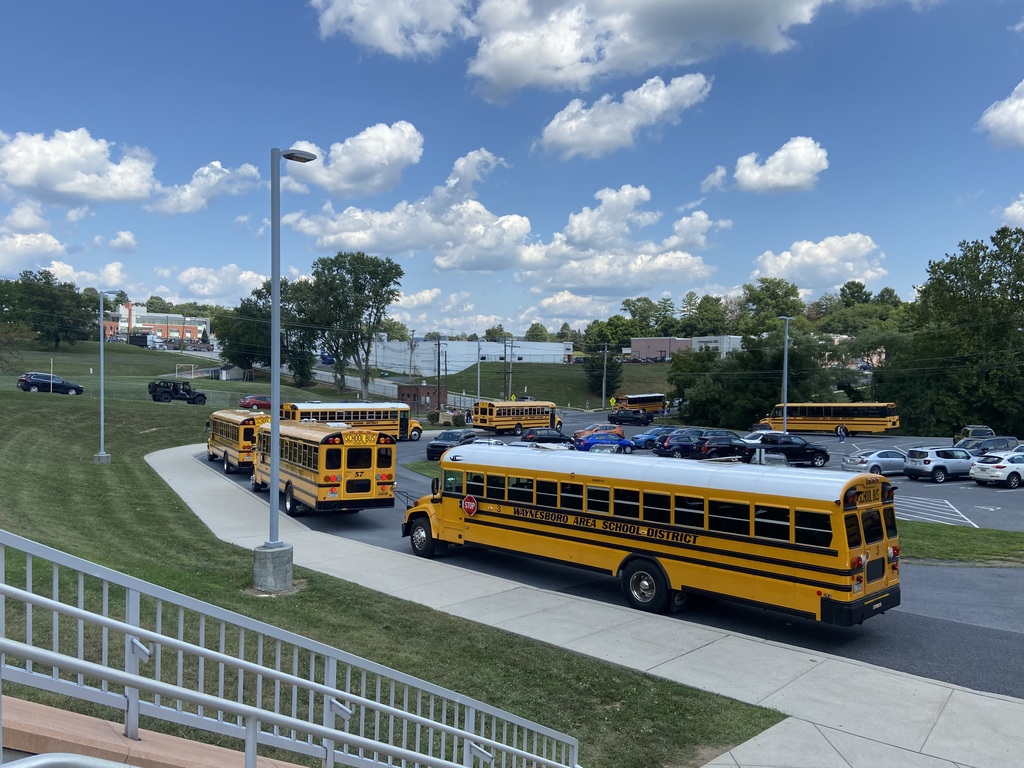 We are excited to see our learners tomorrow! A few reminders: AM Arrival: -Bus riders will be dropped of on A-level and will enter via the music or auditorium doors. -Car riders are to be dropped off BEHIND WASHS and enter using the doors near room 351/art wing. -Student drivers can also enter through these doors. -Walkers should plan to enter either through the back entrance or the A-level entrances. -B-level entrance will be closed until the tardy bell rings at 7:35 am, at which time you will need to be buzzed in and then go to attendance to sign in. -Doors will open to learners at 7:25 am. -All learners will report to their homeroom on the first day of school. PLEASE CHECK THE ROOM NUMBER IN SAPPHIRE as some teachers' rooms have moved. It will be VERY helpful if you know your homeroom number and teacher's name in advance! Chromebooks: -Please charge your Chromebook and turn it on to see if it has updates so it is ready to go for tomorrow. -If you are having password issues, please report them to your homeroom teacher - DO NOT GO DIRECTLY TO TECH TRIBE. -If you don't have a Chromebook, please report to homeroom. We have a process in place for distributing Chromebooks to new learners.  Breakfast & Lunch: -Breakfast & lunch are no longer free for all learners. We ask that you bring meal payments to homeroom, where a member of the cafeteria staff will be around to collect them. This will save time going through the lunch line. -Breakfast is grab & go, pick up in the cafeteria on your way to homeroom.

We had a wonderful evening on Friday at our annual community night! We thank the WASD cafeteria for preparing hot dogs and Martin's Potato Rolls for donating the buns!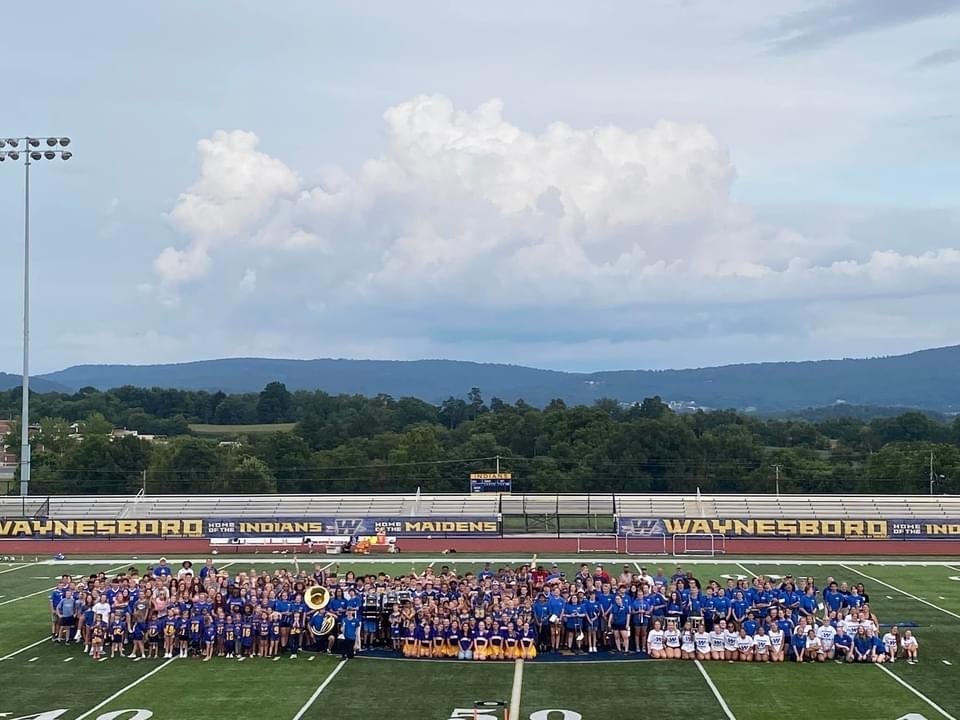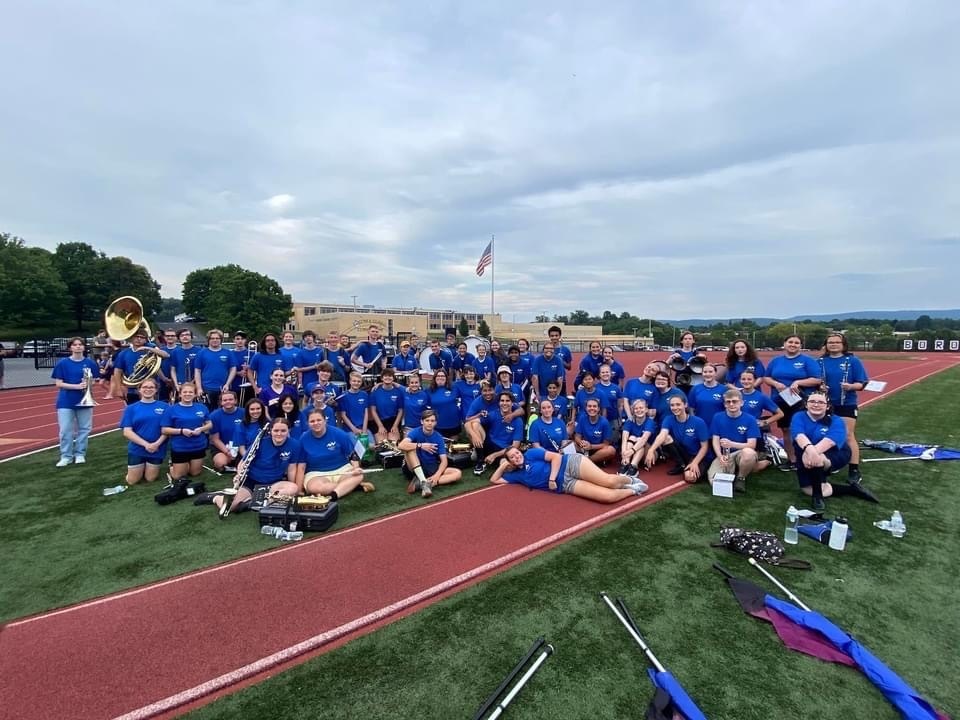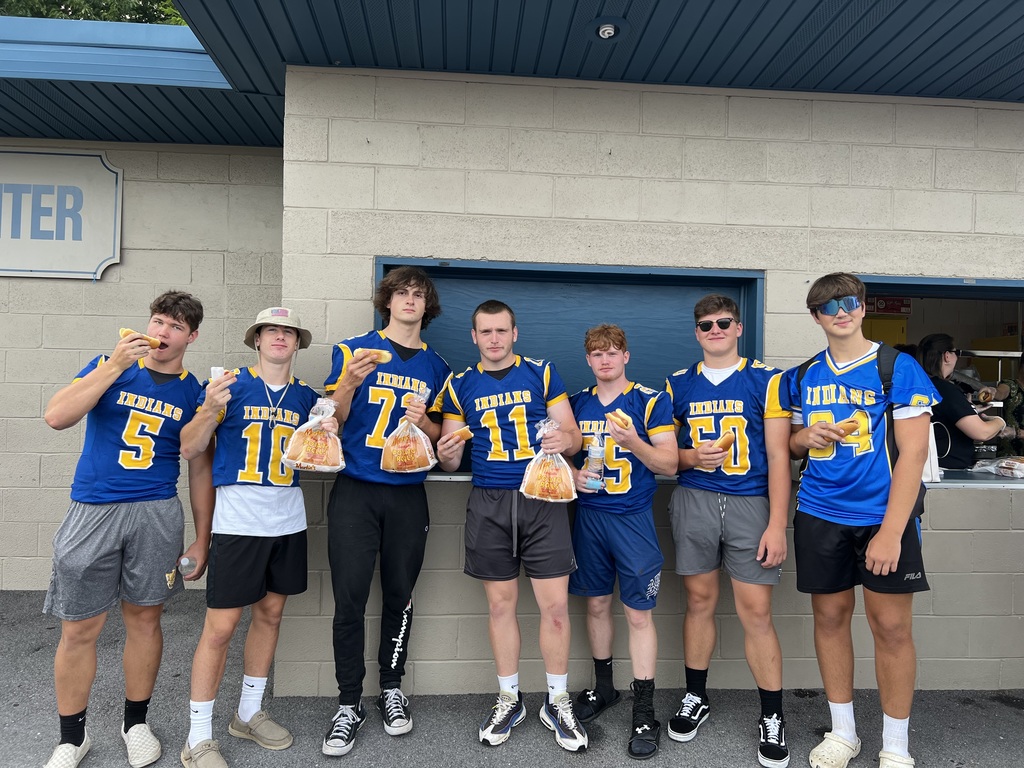 The WASHS fall sports season kicked off today with a Mid-Penn Colonial Division golf match at Waynesboro Country Club. Waynesboro was victorious - 6-0 with an overall team score of 325 and our own Tyler (71) and Evan (78) coming in 1st and 2nd place!


Congratulations to members of our spring teams who were recognized for their achievements at last night's board meeting!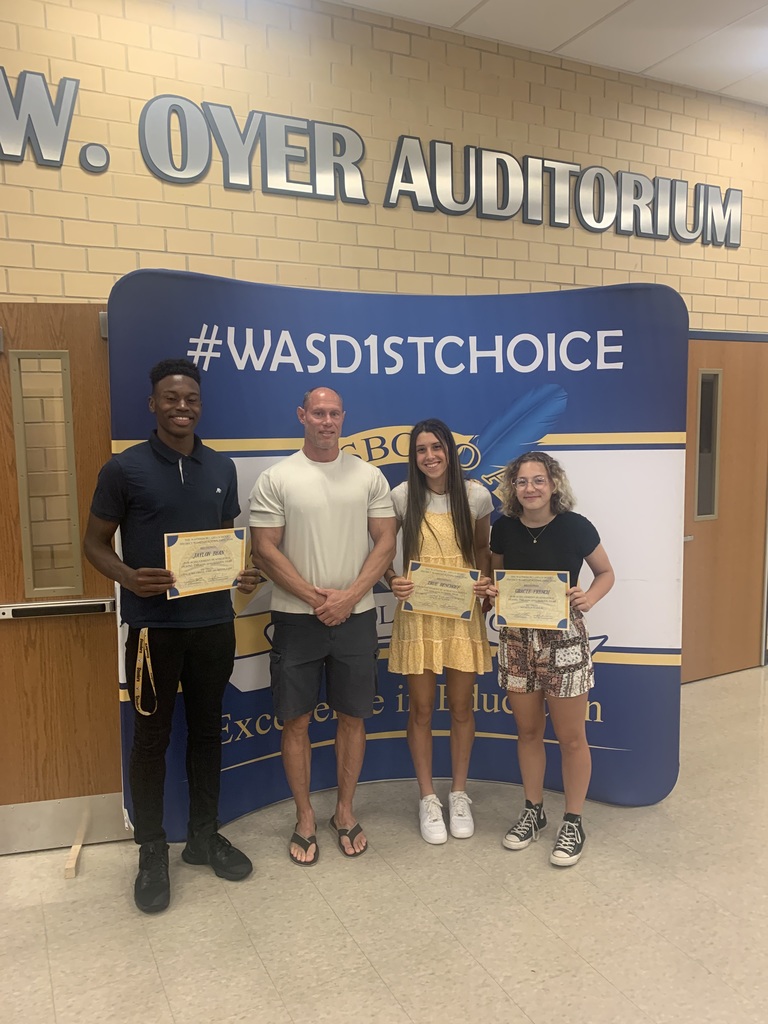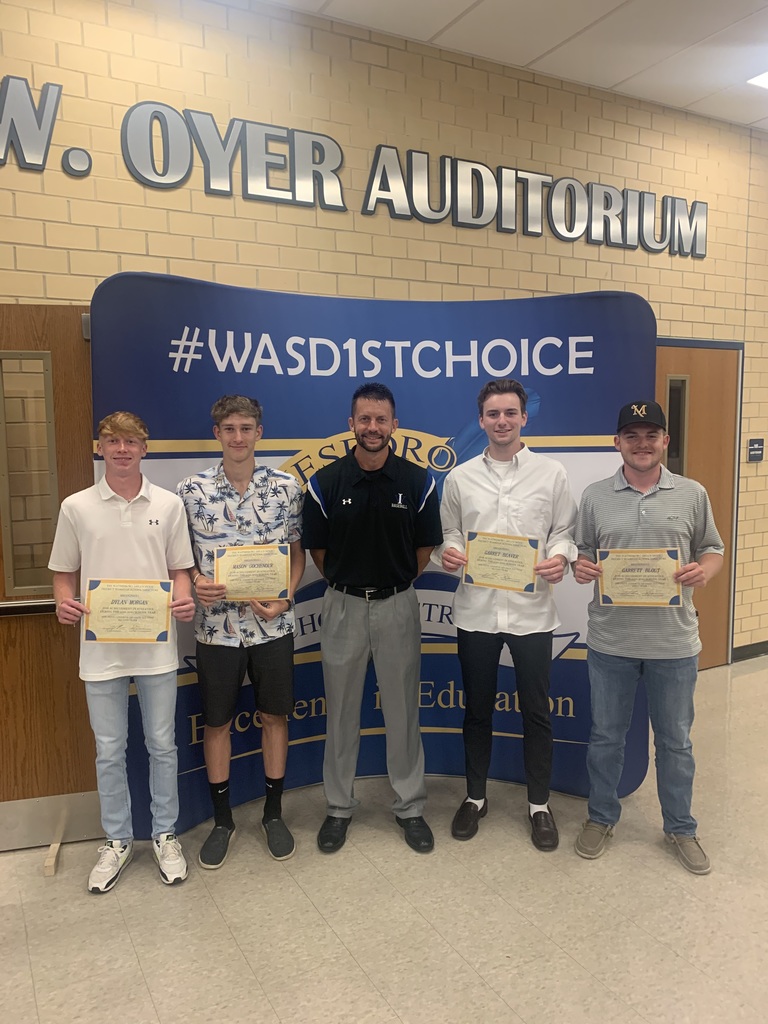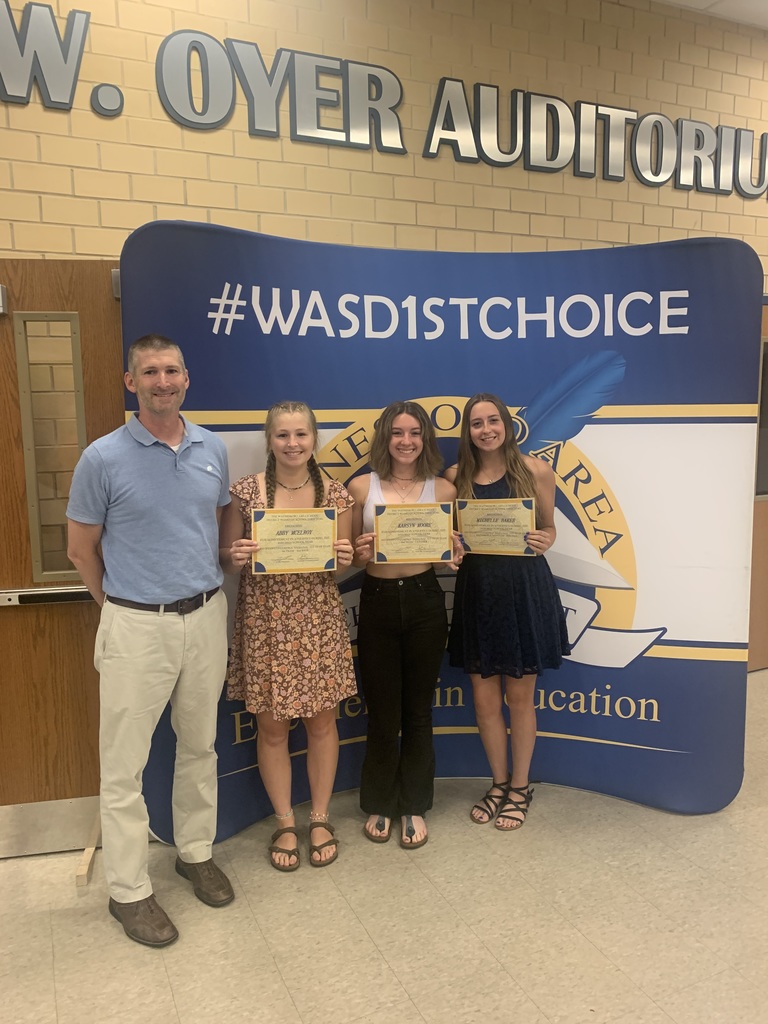 Please support the Class of 2024!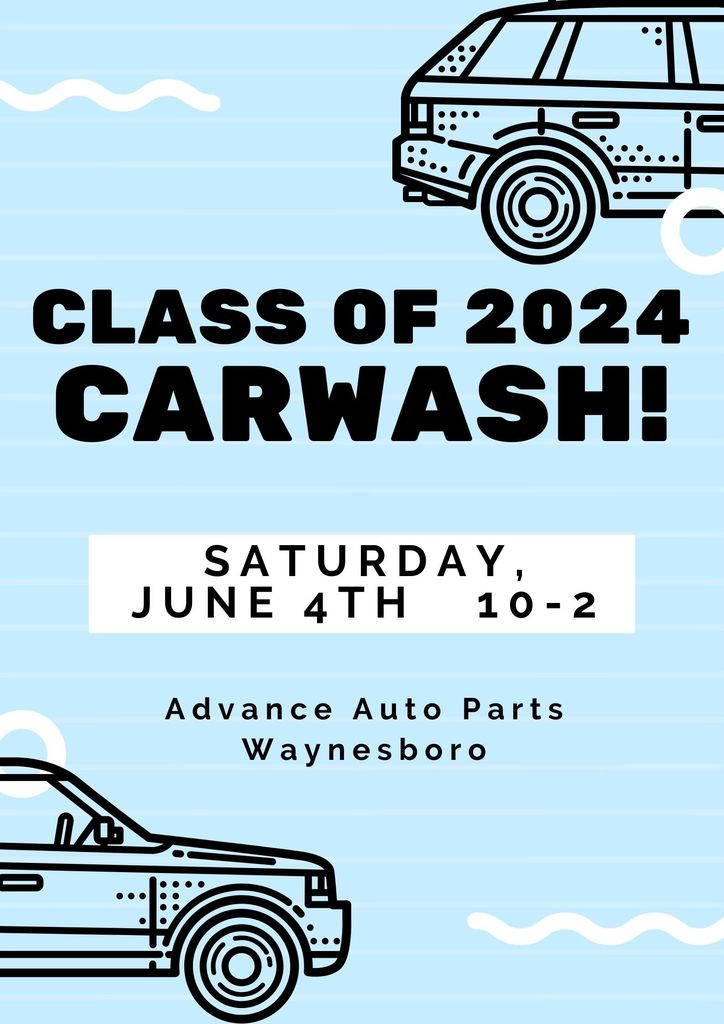 Community Arts Club has completed their final piece for the school year! We hope that members of the community will enjoy this when walking on the trail behind the stadium that leads to Renfrew!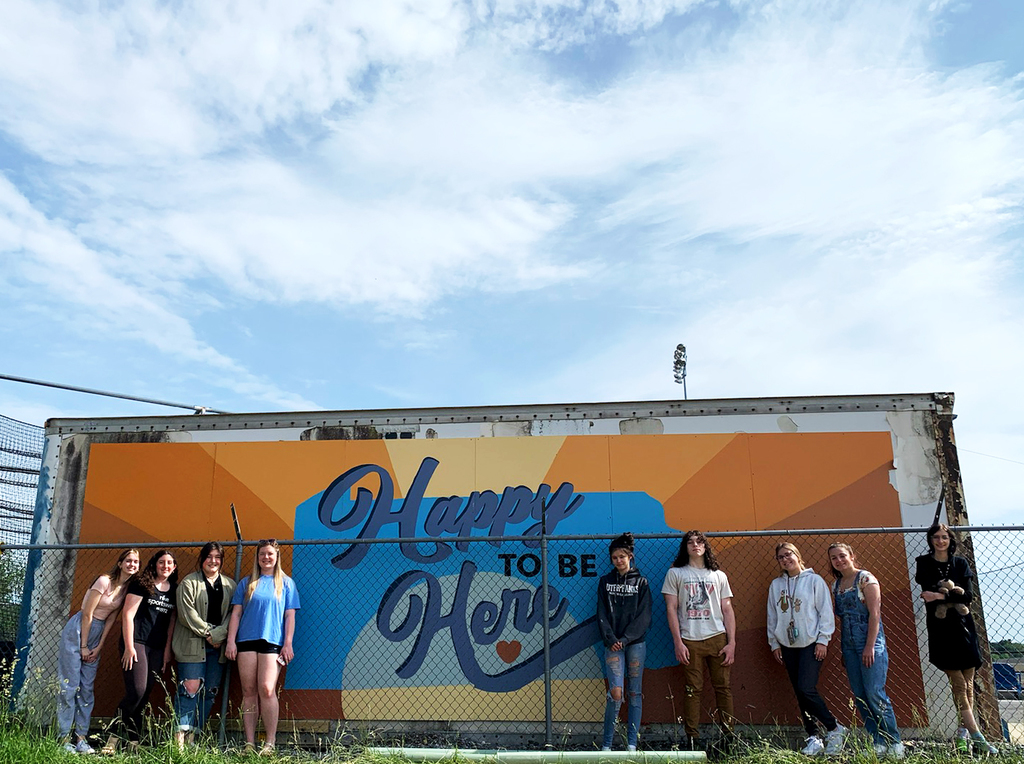 Live Feed Link for Friday evening's Commencement for the Class of 2022! (A BoroBlast email with lots of information was just sent to members of the senior class via WASD email and to their families!!!)
https://www.wasd.k12.pa.us/page/commencement