Hello SV Families During the spring, there were about 50 SV families who signed up to receive free educational resources for your children. These resources have arrived! We have three pick-up times available for next week. They are: Monday (6/27) - 8 AM to 11 AM Tuesday (6/28) - 8 AM to 11 AM Wednesday (6/29) - 12 PM to 4 PM Please just come to our main office and if you signed up, we will give you your items. Thank you!
If your son will be in grades 2-7 (in the 22-23 school year), check out this information about WASD Indian Basketball Camp.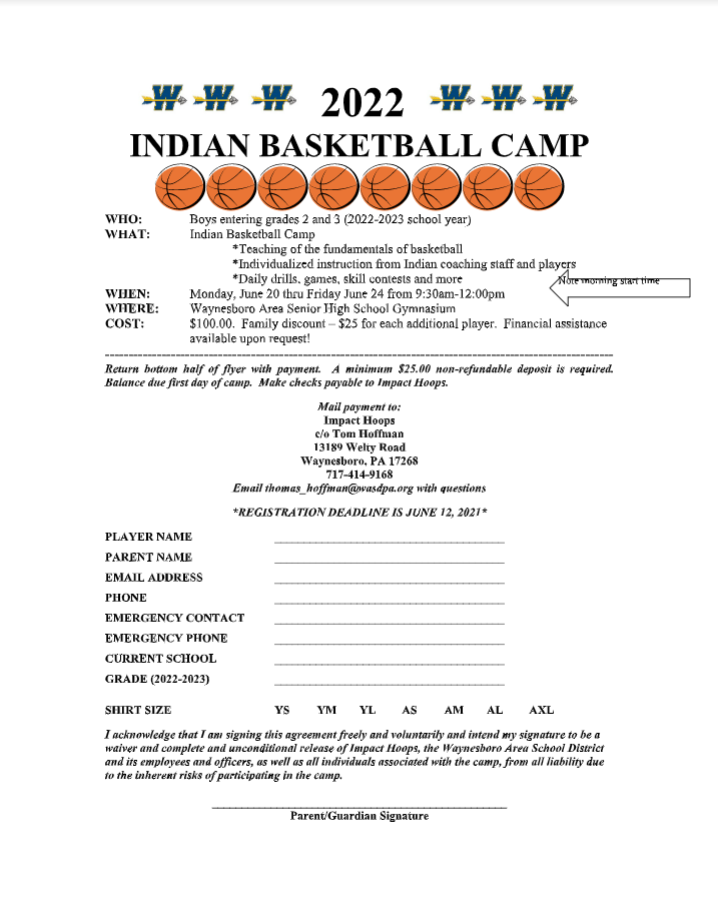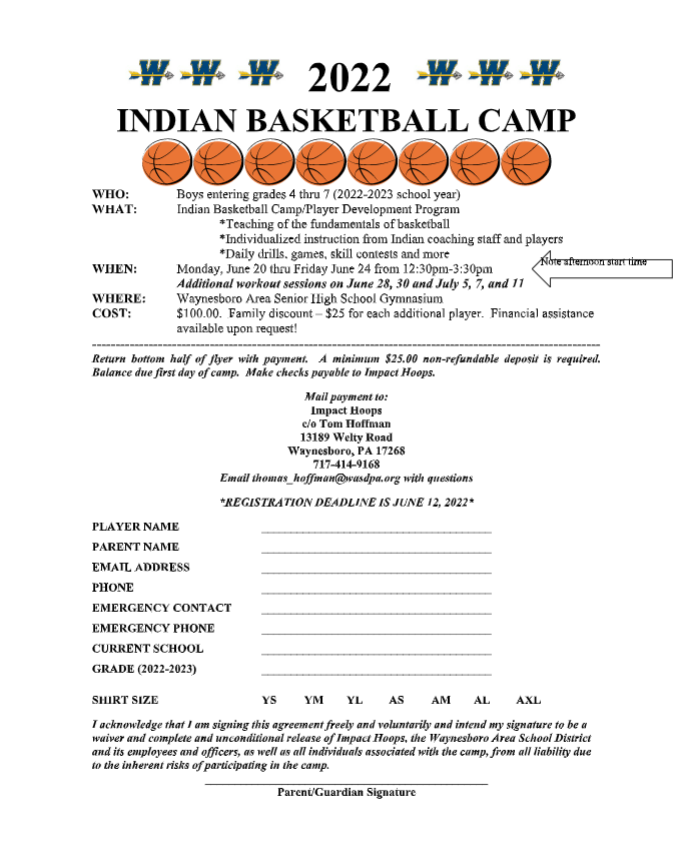 Hello SV Families! This is a reminder that we are having a pick-up/drop-off this morning and tomorrow morning from 9-12. We will have staff meet you at the main office entrance area. Thank you!
Hello SV Families! You can access your child's report card through the Sapphire Community Portal. We hope everyone has a relaxing summer. If you need anything over the summer, please call the office or email Mr. Pappas at
steve_pappas@wasdpa.org
Hello SV Families! We appreciate those who have stopped in to drop gifts off to our teachers and staff, however due to the circumstances of the day we are asking families not to do this today. Thank you for understanding.
School is closed today, June 1, for all students. Dr. Kline recently put out a message to all WASD families.
Hello Summitview Families!!! We cannot believe the last day of school is already here. Tomorrow our students will be dismissed at 12 noon. We will be having our 5th grade promotion ceremony at 9:30 AM. 5th graders will be able to leave after the ceremony with their parent(s).
Hello SV Families Tomorrow over 50 former SV students (Class of 2022 graduates) will be visiting our school to say goodbye one last time to their former SV teachers.
Good morning SV families, This is just a reminder that we do not wear bathing suits on beach day, which is today. Thanks!
Hello SV Families!! Tomorrow, 5/20/22, is BEACH DAY at Summitivew.
This is just a reminder that we do not have a student council meeting tomorrow morning before school.
Hello SV Families! Our 5th graders will be going to WAMS tomorrow at 9 AM for an orientation to the middle school.
Hello SV Families! This is just a reminder that Field Day is May 23 and school is closed on May 30.

UPDATE 5/11/22: Location change for "Summer Literacy Under the Sea" - event will be held at the Alexander Hamilton Library (Community Room - 2nd Floor) Join us Saturday, May 14th from 10 AM-12 PM for "Summer Literacy Under the Sea"! Come and enjoy games, prizes and raffles!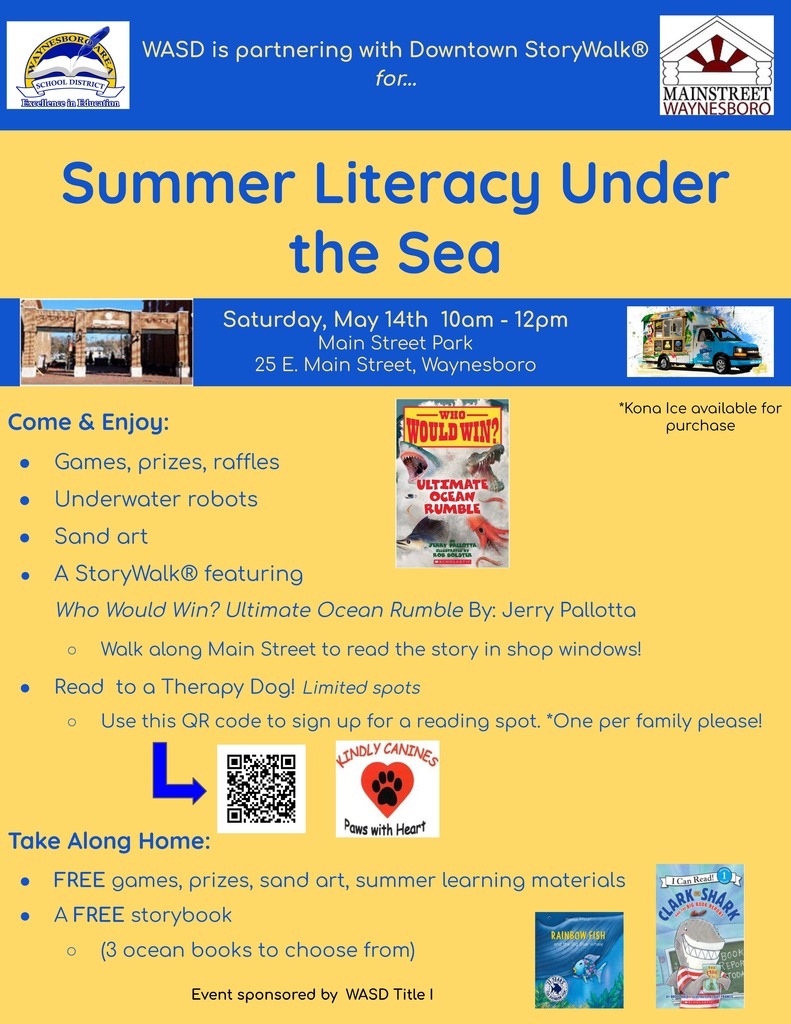 Hello SV Families!!! You will be seeing a form about volunteering at Field Day coming home soon. Here is what it looks like.
Hello SV Families! We hope all of the technical difficulties have been cleared up with our free summer activities link. If you are interested in having free educational activities for your children at home this summer please fill out the form from the link below.
https://forms.gle/vSp6Ew7QLbzUbVZe9
May 6th is TWIN DAY at Summitview. We hope our students can find a twin and if they can't they can always dress like a Summitview teacher or a staff member.
Tomorrow we are encouraging all third, fourth, fifth graders to wear a sports jersey. Tomorrow is our first day of the PSSA!!