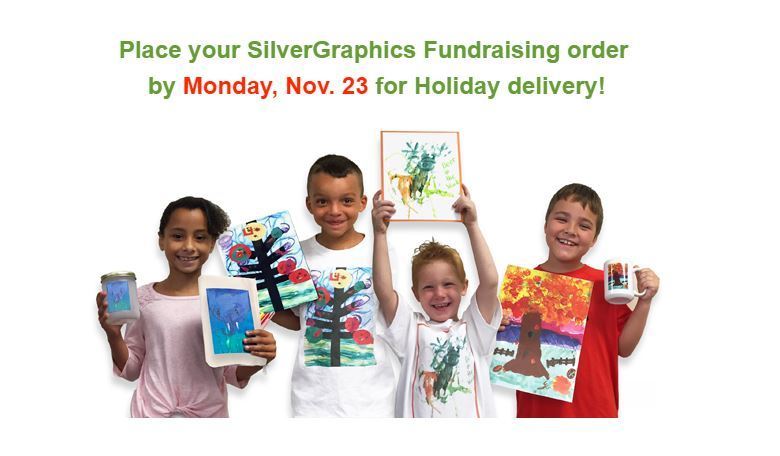 Silver Graphics Fundraiser Final Call!
Megan Mcguire
Friday, November 20, 2020
Dear Falcon families,
There's still time to order your child's art on beautiful keepsakes! You can order from art your child has created at school and/or upload art from home. SilverGraphics will print it on face masks, mugs, canvas bags, tiles, and other one-of-a-kind mementos. Find the perfect gift for any special occasion, preserve a memory of your child's creativity, and proudly display your child's art on treasured keepsakes. You can also order products printed with our School Logo. Just select that image in our Online Art Shop.
Return your paper order form to school, or order online:
1. Go to www.silvergraphics.com/shop and enter ACCESS CODE: FairviewART20
2. Select your child's class.
Click on your child's artwork. After selecting the artwork, you may also upload additional art to your order.
If you don't see your child's artwork, click the Upload New Art button.
Uploading art is easy and fun! First, pick your favorite art from home and/or have your child create something new, then get it into jpeg or png format following these instructions for how to scan/photograph your art.
3. Order your art keepsakes!
Free home delivery on all orders over $60!
Don't miss this chance to support our school and enjoy your child's art for years to come!
Contact Deb Brown at 717-762-1191 ext 1400 with questions.
Please support our fundraiser with heART!