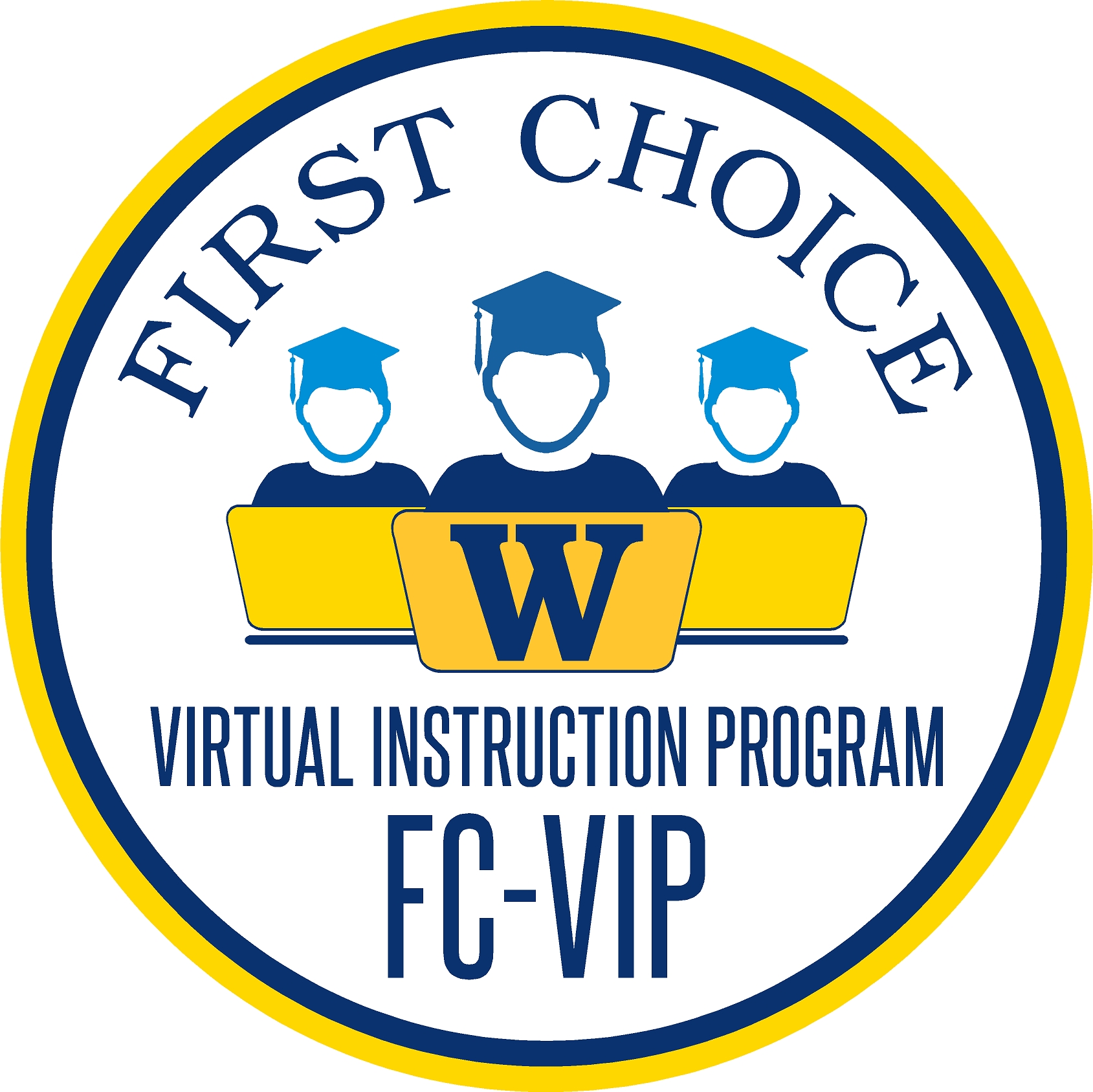 FIRST CHOICE VIRTUAL INSTRUCTION PROGRAM 2022-2023
June 24, 2022 Update:
As a school district, we continue to evolve to accommodate the needs of our learners. During the 2020-21 and 2021-22 school year, we offered virtual options to accommodate our learners and families. We are very proud of the educators who developed the First Choice VIP program but as the COVID related restrictions and concerns have been reduced so has the need for the virtual options.
First Choice VIP in grades K-8 at WASD will not continue during the 2022-23 school year due to low enrollment. WASD learners who are still seeking a virtual option should reach out to Mr. Steve Pappas at steve_pappas@wasdpa.org for information regarding the Franklin Virtual Academy for grades K-8. WASD learners who are seeking a virtual options grade 6-8 should reach out to Mrs. Beth Rock at 717-762-1191 ( x1300)
WASD learners who are seeking virtual options for grades 9-12 should reach out to Mr. Steve Lane at steve_lane@wasdpa.org