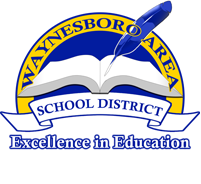 Act 39 of 2018 Requirements Water Test for Lead
WASDPA
Tuesday, November 05, 2019
While schools in Pennsylvania are not required to test for the presence of lead in potable water systems, the Waynesboro Area School District does perform such a test on water systems in our schools.
Annually the district tests water for the presence of lead from all school buildings per Act 39 of 2018. When a test results in lead presence greater than 15 parts per billion, that water source is closed for drinking and cooking purposes. The district then implements a mitigation process for that water source.
The district then follows the Act 39 of 2018 requirements by posting that information on the website and notifying the Pennsylvania Department of Education.