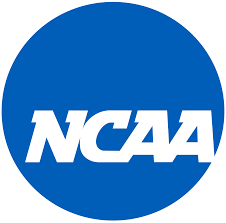 Students planning to play Division I or Division II sports in college need to become familiar with the National Collegiate Athletic Association (NCAA). The NCAA is the organization responsible for governing the nation's college and university athletic programs. Students who played sports in high school are familiar with the PIAA, which governs high school athletics in Pennsylvania. The NCAA serves a similar function for all of the colleges and universities in the US.
Visit the Eligibility Center Resource Page to read about the eligibility requirements. NCAA requires students to take certain "core courses" during their high school career. In addition to core courses, students must meet minimum SAT/ACT scores and have a certain grade point average (GPA). A sliding scale for GPA/ test score requirements can be found on the Eligibility Center website. Students planning to play a DI or DII sport in college need to register through the NCAA by the end of their Junior Year to establish their amateur athlete status and to determine their college athletic/academic eligibility. Student-athletes need to register through the NCAA website through NCAA Eligibility Center.
Not all courses offered at WASHS are approved as core courses by the NCAA! Be sure that the courses you are taking at WASHS are on the NCAA's list of approved courses. In order to look up WASHS' list of courses use the school code, 395105, Or reference the WASHS Course Selection Guide for a list of approved courses.
NCAA Initial-Eligibility Brochure (Academic Requirements)
Division I & II Recruitment Calendars By Sport
NCAA DI Eligibility Requirements
NCAA DII Eligibility Requirements
Please click the link for the 20-21 Guide for the College Bound Student Athlete for more important information.
NCAA Eligibility Center COVID-19 Response FAQs
Learn about the National Letter of Intent before you sign with an institution NLI Link