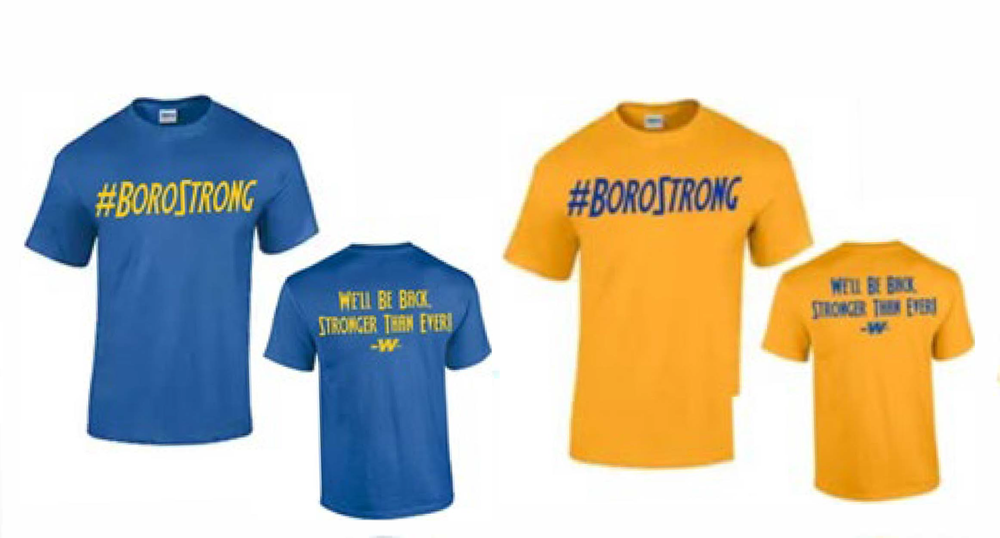 #BoroStrong Spirit Wear to Benefit WASD Learners in Need
WASDPA
Thursday, May 07, 2020
Ending the school year from home has been a huge change for us, our learners, their families, and the Waynesboro Community. In spite of challenges and obstacles, we have remained #BoroStrong and the Waynesboro community has embraced this tag line as well! As another symbol of our community unity and spirit, we have worked with a local business, Olympian Athletics, to design and sell #BoroStrong t-shirts! Pictured below, there is a choice between a gold shirt with royal blue lettering or a royal blue shirt with yellow lettering. T-shirts are a 50 cotton/50 poly blend. The text on the front says #BoroStrong and the back says, "We'll be Back Stronger Than Ever" and includes the Waynesboro athletics "W".
Orders for shirts and payment are being accepted now through Tuesday, May 19 through the Olympian Athletics website. oaprinting.com/store/boro Olympian Athletics will contact you via email to arrange pick up at their store downtown. We expect shirts to be ready for pick up during the first week in June. Shirts are $15 each (there is an extra fee for XXL and larger) and funds raised will go back to our six school buildings to help with student financial needs next school year.
Thank you for your continued support and stay #BoroStrong!