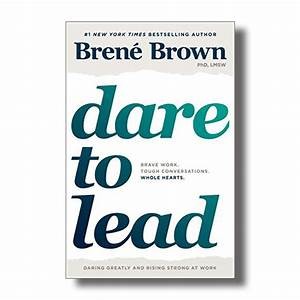 EDUCATIONAL AND PERSONAL BACKGROUND:

Dr. Sterner-Hine has worked for the Waynesboro Area School District (WASD) since 1991. Dr. Sterner-Hine taught social studies at the Waynesboro Area Middle School, served as an assistant principal at the Waynesboro Area Senior High School, served as principal of Hooverville Elementary and principal at Summitview Elementary.
In addition to her WASD work experience, Dr. Sterner-Hine has been actively involved in the Waynesboro Area Business Education and Community Foundation (WABEC) since 2002. Most recently, she served as co-chair for a very successful $1.75 million capital campaign for the Waynesboro Area Business Education and Community Foundation (WABEC). In this role, she actively worked with our community and businesses to reach the goal to finance the cost of a new synthetic turf field and track.
At WASD, Sterner-Hine has cultivate a very positive and high performing school climate. While serving as principal for ten years at Hooverville Elementary, the students consistently outperformed other schools in Franklin County. Summitview Elementary was the recipient of the Governor's Award for Academic Excellence in 2013 and was recognized as one of the top 100 elementary schools in Pennsylvania based on their 93.2% School Performance Profile (SPP) score.
Sterner-Hine has presented various workshops for national and state conferences. Her publications include: "The Antebellum Women's Movement" - National Center for Teaching History and "Math, Reading and Writing Performance on the PSSA: Examining Gender Differences using PVAAS - Doctoral Dissertation - 2012. She has also worked as an adjunct professor for graduate studies at Wilson College.
Dr. Sterner-Hine is a graduate of Shippensburg University with a BS and a MS in Public Administration and a Comprehensive Social Studies Teacher Certification 6-12. She also received her K-12 Principal Certification from Shippensburg University and her Superintendent's Letter of Eligibility from Edinboro University. Her doctoral work was completed at Widener University, Chester PA. Dr. Sterner-Hine is a graduate of Greencastle-Antrim High School and is married to Derek Hine, a Waynesboro Area Senior High graduate. They are the proud parents of two WASHS graduates. Their daughter, Rachel (Class of 2014), is a graduate of Penn State University and is a Financial Analyst in Atlanta, Georgia. Their son, Evan (Class of 2017), is a junior majoring in business and finance at Mount St. Mary's and is also a member of the mens' tennis team.