Did you order a yearbook for your Hooverville learner? Pick-up will be available at Hooverville Elementary on July 2, 2020 from 9-5:30. Questions? Call the front office at 717-762-1191 X 1500. #smallbutmighty

Learner pick up is going quickly tonight, Thursday, May 28th. Please feel free to come at your earliest convenience.

WASD is honoring the stay at home order and will be in touch with families in May regarding picking up personal items. Thank you for your understanding and patience.

Due to the official closure of Pennsylvania schools for the reminder of the school year, WASD will be reaching out to learners to pick up personal items from lockers or desks. However, we are honoring the stay at home orders until April 30th. WASD learners and families will be notified of pick up options in May.


In light of schools being closed through Monday, April 13 and re-opening Tuesday, April 14, 2020, enrichment materials will be available on the district website and building websites on Monday, March 30. Learners are encouraged to complete the tasks for their grade level and you may email your child's teacher with questions. If your child does not have access to technology, hard copy enrichment materials will be made available. If you are in need of a packet because your child cannot access technology at home, please call your school's main office and leave a message with your first and last name, your child/ren's first and last name(s) and grade level(s), and a daytime phone number. You will be notified about pick up time and location. Fairview - 717-762-1191 x1400 Hooverville - 717-762-1191 x1500 Mowrey - 717-762-1191 x1600 Summitview - 717-762-1191 x1800 Please note, these materials are only for those families who are unable to access the digital resources. Stay healthy, and stay Boro Strong!

Does your children love art and want to explore art at home? Every weekday at 1 p.m. ET, children's author Moe Willems will post a new "Lunch Doodles" video to the Mo Willems page on the Kennedy Center's website.
https://www.kennedy-center.org/education/mo-willems/

Any student 18 years and younger may receive a lunch and a breakfast for the next day. Grab-and-Go meals are available from 11:30-1:00 at SV,FV and Mowrey. We ask that you stay 6ft. away from others. Please remember all children MUST be present to receive a Grab-and-Go Meal.
Effective Monday, January 6th 2020 all changes in afternoon transportation must be made through a written note, signed by a parent or guardian, sent to school in the morning. Unexpected changes in afternoon transportation made via phone call must occur BEFORE 2:00 pm. For the safety of all students, afternoon transportation changes requested after 2:00 pm will not be honored.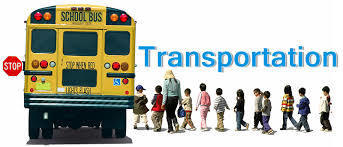 Dr. Kline, WASD Superintendent, presented proposed changes to elementary attendance zones at a public meeting on December 3, 2019. Links to the presentation and documents can be found on the District Website under news.

PTO Meeting Cancelled Tonight 10/3 Rescheduled for 10/10 at 7:00PM

Walk- A-Thon information coming home today!