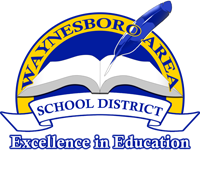 Keystone Update 2019-20 and 2020-21
WASDPA
Wednesday, December 23, 2020
On November 25, SB 1216 was signed into law by Governor Wolf as Act 13 6 of 2020. Within this law, Keystone Assessments for the 2019-20 school year are waived. The language delays implementation of the Keystones as a graduation requirement or as a benchmark for a project-based assessment until the 2022-23 school year.
It also makes clear that during the 2019-20 school year and any school year in which federal testing and accountability requirements are waived, students that completed a Keystone exam-related course are not required to take the Keystone exam and shall be deemed proficient as long as the student has successfully completed the local grade-based requirements associated with the content area. WASD learners will be receiving notification of their proficient status by the Pennsylvania Department of Education in January 2021.
Therefore, the Waynesboro Area School District will not be administering the 2019-20 Keystone Assessments as scheduled for January 2021. However, Career Technology learners (Class of 2023) will be taking the Keystone Assessments in January 2021 as part of the 2020-21 school year requirements.
LITERATURE – January 11 & 12 ALGEBRA – January 14 & 20 BIOLOGY – January 13 & 19