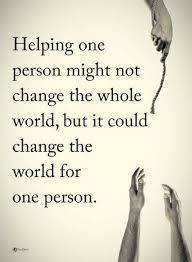 Homeless Awareness
Diane Eberhardt
Friday, November 15, 2019
Hooverville learners and staff are collecting items to donate to the New Hope Shelter and Waynesboro Community and Human Services as part of Homelessness Awareness Week. Learners can participate by bringing in donations according to their grade level:
Kindergarten and 3rd grade- winter items (gloves, hats, scarves, socks, etc.)
1st grade and 5th grade- toiletries (toothbrush, toothpaste, soap, shampoo, Band-Aids, Neosporin, chap stick, lotion, etc.)
2nd grade and 4th grade- paper products (tissues, paper towels, toilet paper, napkins, paper plates, plastic cutlery etc.)
Donations are being accepted November 18th - November 22nd. Learners are encouraged to wear red on Friday, November 22nd to bring awareness to the week. Thanks for helping others and being part of the Hooverville team!